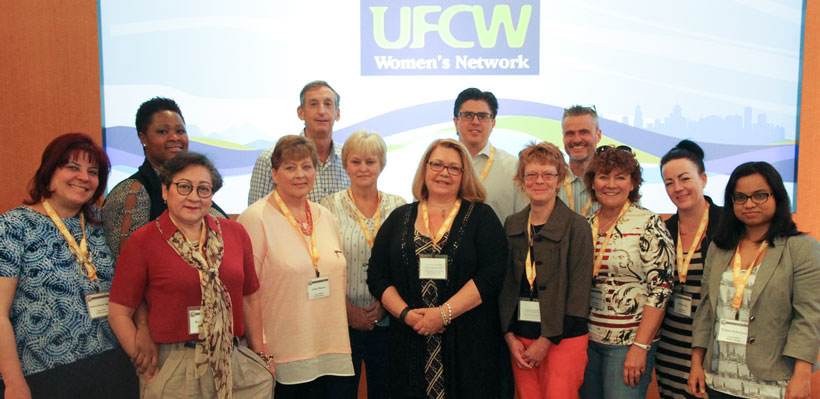 The Women's Issues Network (WIN) is open to all members of UFCW Canada Local 1006A who are women or who self-identify as women. WIN plays an crucial role in empowering women within our local union and giving voice to issues faced by women at work and in our communities.
Local 1006A's WIN committee is made up of regional representatives elected in each of the network's six regions. The positions consist of a Chair, Co-Chair and an Alternate carrying a four-year term. These representatives work to help raise awareness and grow activism in their regions about the issues facing women and their families.
WIN regional representatives host various events throughout their regions, which all members are invited to attend. Check your union bulletin board or online calendar for information on upcoming events in your region. We encourage you to come out to our events and make your voice heard.
If you have any questions about upcoming events, or about the WIN Committee, contact our WIN Coordinator at This email address is being protected from spambots. You need JavaScript enabled to view it..
OUR MISSION
"The Women's Issues Network will focus on identifying areas of concern and make recommendations on issues that primarily affect working women. They will work towards dissolving barriers that may discourage or prevent the involvement of women in their local union and workplace.
The Women's Issues Network will be a communication link of interested members. It will encourage input and participation and also enable the Women's Issues Network to provide materials in order to educate and raise awareness on a range of subject matter of interest to working women.
The Women's Issues Network is the voice of solidarity on the path to promoting and achieving equality, support and respect; and will work to inspire confidence for women in themselves and in the efforts of their local union on their behalf."
Resources
ShelterSafe.ca is an online resource helping women and their children seeking safety from violence and abuse. This resource is a quick way to connect women with the nearest shelter or transition house that can offer safety, hope, and support.