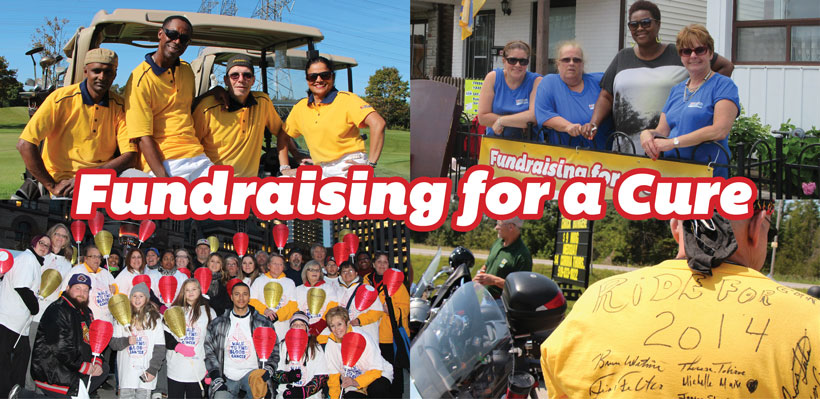 For three decades, UFCW Canada members have been leading the fight against leukemia, myeloma, Hodgkin's disease and other forms of blood cancers. Since adopting the Leukemia & Lymphoma Society of Canada as its charity of choice in 1985, UFCW Canada raised more than $38 million for leukemia research.
The members and staff of UFCW Canada Local 1006A are integral to these efforts. Every year, the local union participates in and organizes a variety of activities to raise money for the Leukemia and Lymphoma Society of Canada.
Thanks to the efforts of UFCW Canada members and staff, kids and adults with leukemia are living longer, and others have emerged with a complete remission from a disease which 30 years ago would have been fatal.
At Local 1006A, we are always looking for members to participate in our many fundraising events. Check out your union board or our online calendar for Leukemia Fundraising events in your area. If you have a fundraising idea or you want to volunteer, contact This email address is being protected from spambots. You need JavaScript enabled to view it.