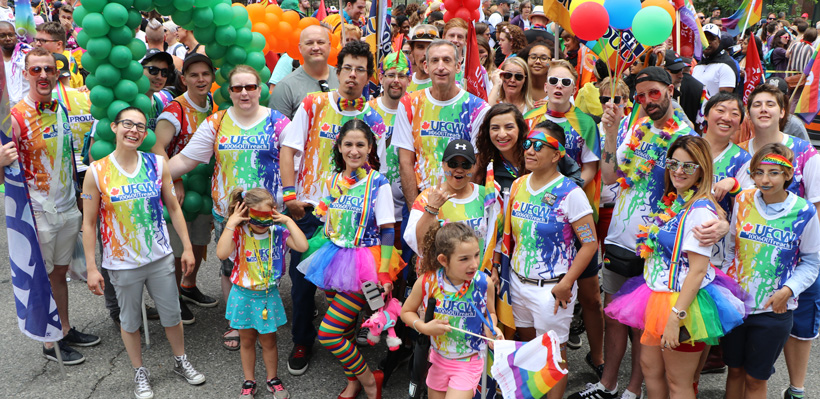 Standing up for equality, human rights and fairness is at the heart of 1006OUTreach.
Together, we raise awareness and educate the larger membership and the public about the issues which affect the LGBTIQ2S community. We are united by our struggle to help eliminate discrimination and prejudice in our communities.
Every year, our union participates in Pride events in communities, from Toronto to Brockville to Ottawa. Members of the 1006OUTreach are very active in helping organize our participation.
We are looking to grow LGBTIQ2S! If you are a member of the LGBTIQ2S community and are interested in joining 1006OUTreach, please contact us at This email address is being protected from spambots. You need JavaScript enabled to view it.
Resources: