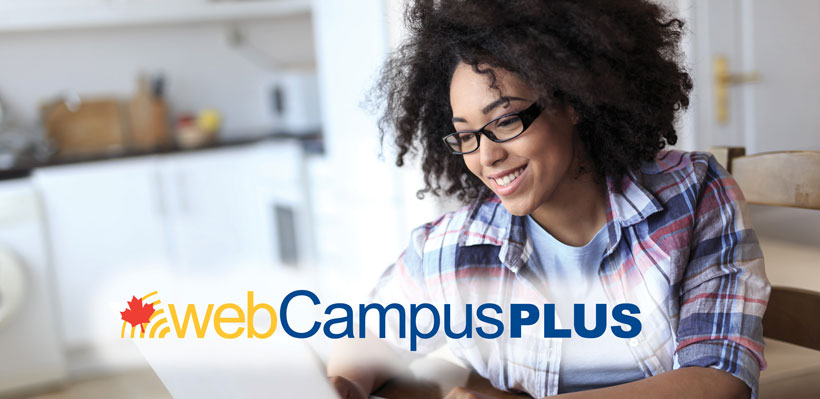 Online Learning At Your Time, At Your Own Pace
Are you interested in upgrading your job skills, learning to use a new computer program, catching up on your high school credits, or taking college accredited courses? If yes, then, UFCW Canada's WebCampus might be for you.
WebCampus is a FREE online education and training resource which offers 150+ courses for members and their families. Members will be able to get take college-accredited courses and receive recognition through Conestoga College, Athabasca University and Brock University.
You can learn from the comfort of your home, or anywhere you have access to the internet (i.e. library, friend's home). Real-time conversations and other participants may be available to enhance your online learning experience.
UFCW Canada offers a wide diversity of courses to meet the needs of our members and their families. Here are some of the many courses available:
Digital Photography 101
Employment Strategies
Financial Basics for Non Financial People
Stress Awareness (Part 1 & 2)
Interior Design & Decorating
Fashion Basics: Body Shapes and Dressing Them Best
Gardening Foundations
Developing Sales Sikills
Food Safety: The Next Step
Safe Food Handling
Health and Safety in the Food & Retail Sector- Part 1 & 2
Being Inclusive: LGBTQ
Introduction to Canadian Politics
Labour History- Part 1 & 2
Influencing Democracy- Make Your Voice Heard!
Hours of Work
Personal Protective Equipment
Stress in the Workplace
WHMIS Our Right to Know
Work Design
Excel in the Cloud- New
Word in the Cloud- New
ABCS of Computing
Design Your Own Webpage & Blog
Microsoft Excel 2007, 2010
Microsoft Word 2007
You and your family can register online at ufcw.ca/webcampus, or by calling toll-free 1-866-865-0202. For more information, please feel free to contact us at This email address is being protected from spambots. You need JavaScript enabled to view it..