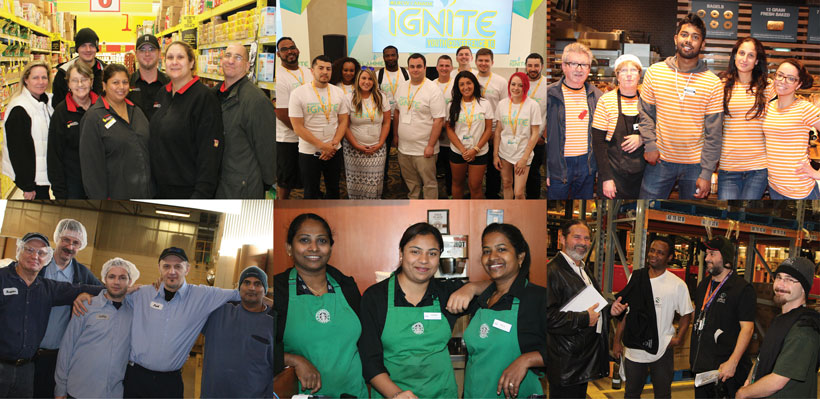 With 40,000 members, Local 1006A is one of the largest private sector local unions in Ontario. We represent workers from a wide variety of sectors including Grocery Retail, Food Processing, Restaurant, Hotels, Security, Retail Commerce, Laundry, Warehousing/Distribution, Transit, and Cannabis.
Contact Your Union Representative
Not a Member? Find out how to join a union here.
Here are some of the many workplaces we represent: