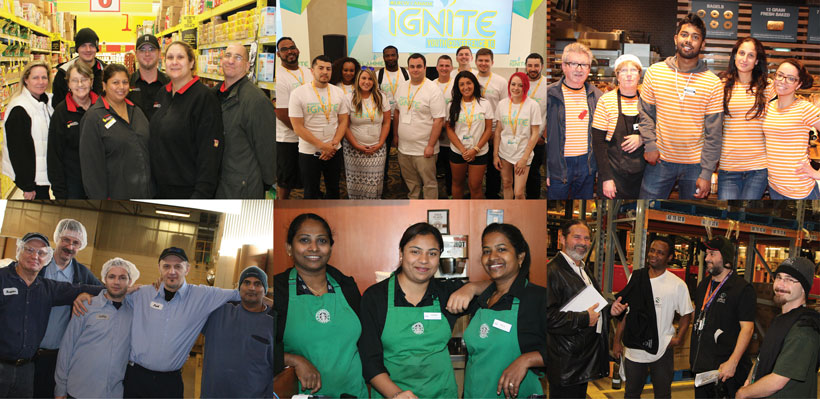 UFCW Canada Local 1006A is a progressive, dynamic and inclusive local union dedicated to making life better for all workers across Ontario.
Our highly skilled union representatives are known for providing outstanding representation that puts members first. Together, our team works to advance and protect the rights and livelihoods of our members and advocate for fairness, equality and justice in the workplace and our communities.
Our strong leadership is focused and committed to organizing and helping all workers achieve fairness, respect and dignity in the workplace.
With 40,000 members, we are one of Ontario's largest private sector local unions. We represent members in a diversity of sectors and industries, including Grocery Retail, Food Processing, Restaurant, Hotels, Security, Retail Commerce, Laundry, Warehousing/Distribution, Transit, and Cannabis.
We are also among the largest local unions in the 230,000-member United Food and Commercial Workers (UFCW) Canada and in the 1.3-million member United Food and Commercial Workers (UFCW) International Union.