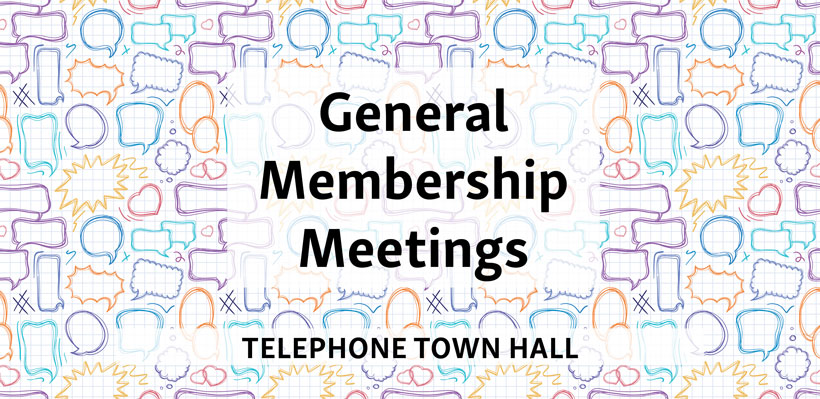 Our next General Membership Telephone Town Hall meeting is Tuesday October 13 at 7PM. Join us for the latest news and the chance to win a prize (to be announced)!
This format is designed to be more convenient for members and will empower lots of people to participate. Members will have the opportunity to hear about initiatives of the local union and ask questions.
On each meeting date, the local union will call members home and/or cell phone numbers that we have on record to connect them to the call. An invite call will go out a couple of days in advance of the meeting.
Our call will come from "UFCW 1006A" 1.800.637.5936. – simply pick up to participate.
If you miss the call, dial in — 1.877.229.8493 and enter ID Code 118307
Listen to the Most Recent Meeting Below:
Congratulations to our August Meeting Contest Winner Kathy Kehoe from the Superstore in Newmarket!