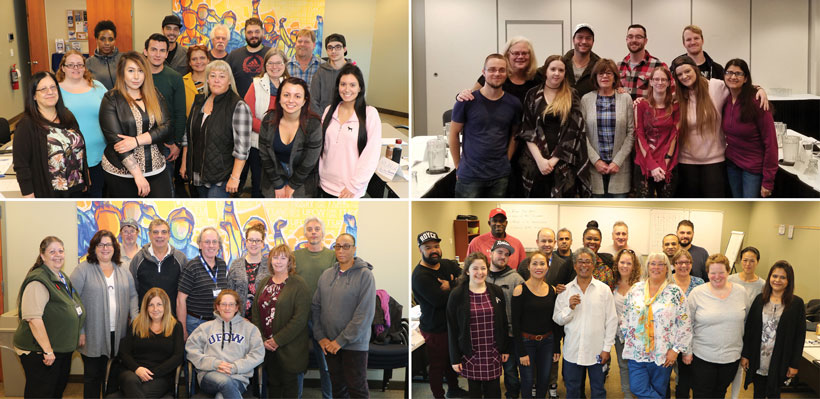 Stewards are often the first-point-of-contact for members when a problem or concern arises in the workplace. They serve as the eyes and ears of the union in the workplace. Stewards volunteer their time to answer any questions members have, offer confidential advice on workplace issues and resolve problems before they develop. They also oversee the workplace to ensure the collective agreement is not violated and keep the communication lines open between the workplace and union office.
Being a steward is a difficult job that takes passion, commitment and sacrifice.To help our stewards with their work, Local 1006A operates one of the most comprehensive labour training and education programs in the province. Our courses are offered free-of-charge and provide stewards with knowledge and skills they can use not only in the workplace but in their everyday lives.
Courses take place in Spring and Fall. Registration packages are sent to all stewards in February/March for the spring session and August/September for the fall session.
If you have any questions, contact us at This email address is being protected from spambots. You need JavaScript enabled to view it.
UFCW Canada Local 1006A's Education Department offers four levels of certification: