Welcome to Your Union, UFCW Canada Local 1006A.
As a member of the 1006A family, you are part of one of the most progressive, diverse and dynamic local unions in Ontario. Workers at your place of employment are represented by Local 1006.
Our union is a strong and compassionate voice for fairness, equality and justice in the workplace and in our communities. Together, we work to advance and protect the rights and livelihoods of our members and make life better for all workers across Ontario.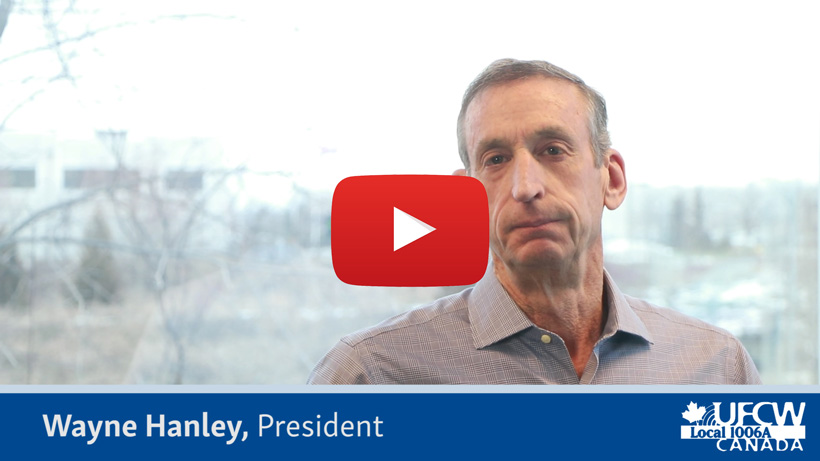 Union membership means you are now protected by a union contract. Many of the rights and benefits you have at work is because of the determination and unity of union members like yourself coming together for fairness in the workplace.
Union negotiators, together with workers from your bargaining unit, negotiated many of the gains you enjoy in your workplace today.
There are many resources available to Local 1006A members:
At UFCW Canada Local 1006A, our strength comes from each other. As a member of our great union, you also have a voice in your workplace. Your participation and input matters so make sure to attend union membership meetings and contract votes. Strong membership participation is the key to strong contracts so make your voice heard.
Once again, if you have questions about work, I encourage you to reach out to your union representative. We are here to help.
In Solidarity,
Wayne Hanley
President, UFCW Canada Local 1006A