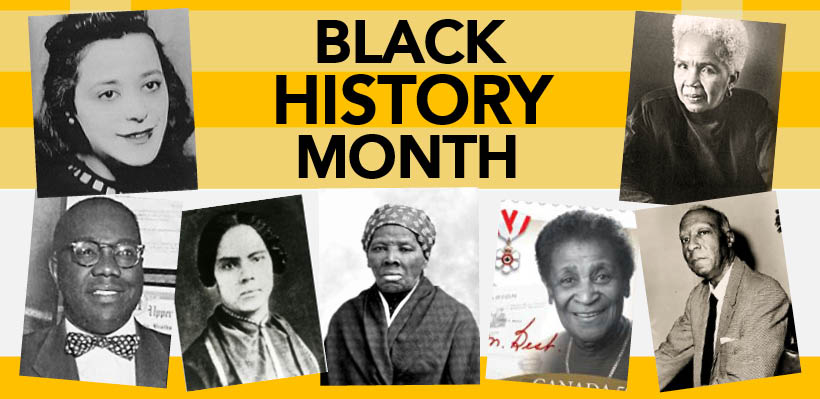 UFCW Canada Local 1006A is proud to celebrate Black History Month and remember the achievements of black Canadians who helped build our nation.
Our country's greatness is defined in a large part by the incredible diversity of our people and Canada is stronger and more prosperous because of the contributions of black Canadians.
Black History Month is commemorated every February, after Toronto MP Jean Augustine introduced a motion in 1995 in the House of Commons. Passed unanimously, the motion reads as follows: "That this House take note of the important contribution of black Canadians to the settlement, growth and development of Canada, the diversity of the black community in Canada and its importance to the history of this country, and recognize February as Black History Month."
While we celebrate the many achievements and successes of black Canadians, we must do what we can to build a more equal and just society for all. We must stand up and make it clear that racism and oppression has no room in our workplaces or communities. Together, we must work to help end racial profiling, barriers to employment and advancement and much more.
As union members, we are connected by our struggle for a world where fairness, equality and human rights thrive. These values were hard fought for by those who came before us. These are values we must never take for granted.
As we reflect on Black History Month, we draw inspiration from the courage, solidarity resilience of our sisters, brothers and friends who have prevailed and thrived in the face of oppression and injustice. We are all part of the same family, and an injury to one is an injury to all. We are poorer as a society and country when prejudice and injustice prevails. As union member, we must step up, speak up and stand up with conviction, compassion and empathy. Together, we will overcome the darkness of prejudice and discrimination and create a fairer and more inclusive Canada for all.
In Solidarity,
Wayne Hanley
President, UFCW Canada Local 1006A