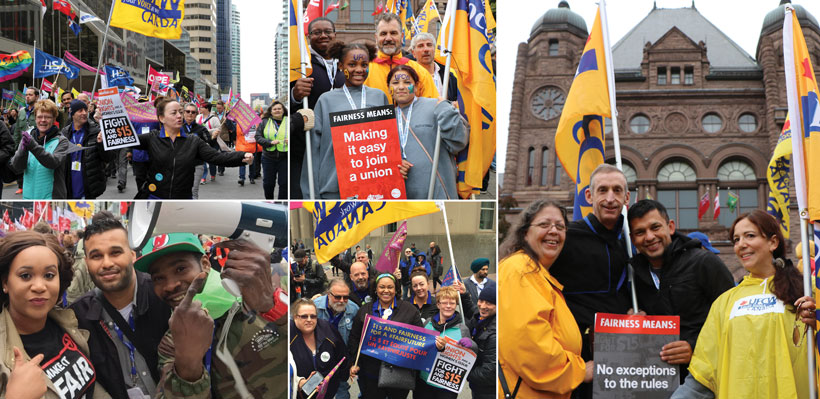 A $15 minimum wage is coming to Ontario on January 1st, 2019.

The big business lobby is calling for the Doug Ford Conservatives to cancel it.
The $15 minimum wage, equal pay for equal work, scheduling rights, protections from contract flipping, and the rules that have made it easier for workers to join unions are at risk. These are laws that your union and the community won by organizing for the good of all of Ontario's workers.
Elected representatives need to hear from you that workers deserve decent work and the $15 minimum wage.

Email every PC MPP using this simple form to show your support for our new, fairer labour legislation.

Democracy doesn't just happen at the ballot box. Workers voices deserve to be heard and respected by government.
In Solidarity,

Wayne Hanley
President, UFCW Canada Local 1006A