RE: CANCELLATION OF SHIFTS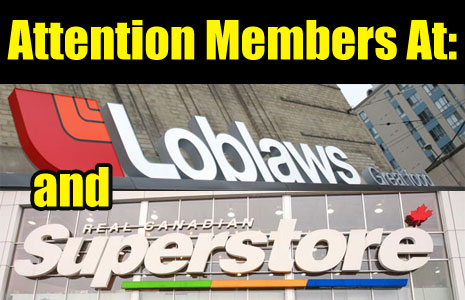 Loblaw Supermarkets Ltd has been cancelling a number of shifts on a weekly basis at many of its Great Food and Real Canadian Superstore locations. These cancellations have been occurring on a systematic basis. It is your union's belief there may be shifts that were cancelled in violation of our members' rights under the collective agreement.
As such, your union has filed grievances to challenge the company's actions and to protect your rights under your collective agreement.
Your union is strongly encouraging members, whose shifts are cancelled after their schedules were posted, to immediately bring such cases when they happen to the attention of your union representative or shop steward so they can be investigated. Any information you can provide about such cases would be greatly appreciated as it will help us defend your rights under the collective agreement.
Click here to find out your union representative's contact information.