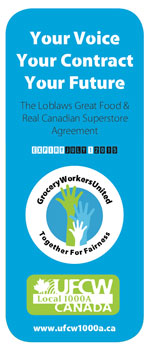 Thank you to everyone who took the time to fill out a contract proposal form for our upcoming Loblaws Great Food and Real Canadian Superstore negotiations. Your input is critical and important to the negotiations process.
With your feedback and support, preparations for solidarity bargaining are underway with UFCW 175 & 633.
Click here to learn more about how the negotiations process works.