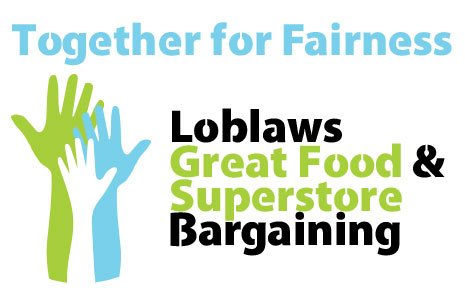 Ontario Ministry of Labour Mediator Specialist John Miller, who has been assisting the parties throughout negotiations, has requested that your union negotiating committee and the company return to the bargaining table on Thursday, July 2, 2015.
Please note that this does not change our strike deadline, which is set for Sunday, July 5 at 12:01am. Extensive strike preparations continue across the province. Once again, we ask all of our members to plan to picket next week based on their schedule this week.
Your union has been open to returning to the negotiating table since advising the company of the membership's rejection of the tentative memorandum of agreement. Today, the company representatives have responded to Mr. Miller, agreeing to return to the table tomorrow.
Mr. Miller has also requested a media blackout on all parties.
Continue to monitor your union website and union bulletin board at work for further updates.
Please check out our FAQ if you have questions. Alternatively, contact us at the strike hotline at 1.800.637.5936 (lines open at 9AM) or email your questions to This email address is being protected from spambots. You need JavaScript enabled to view it..