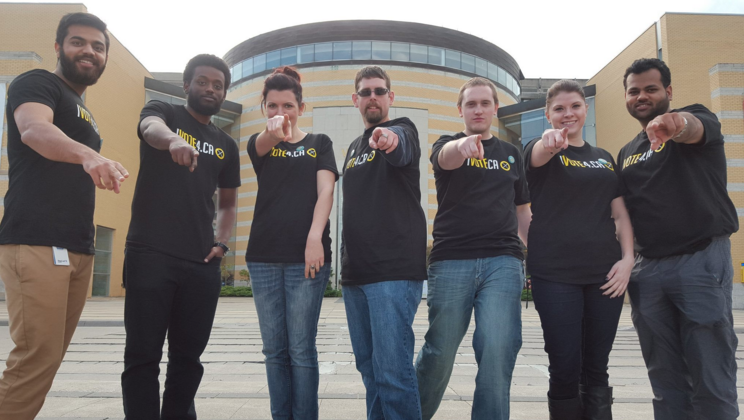 I volunteer because I like helping people. I've met many people when I volunteer and it feels great to be a part of something and to give back to your community.
I took part in the Youth Internship Program (YIP) sponsored by UFCW Canada. I got involved to learn new skills and find more ways to help out not just in my own home community but on a provincial, national or even a global level.
Through the first part of the program, I've learned to pay more attention to the news and other media as the issues being talked about can affect me more than I think. In October, I participated in part two of the YIP Program. I helped create and worked on a campaign with other young workers from across Canada called ivote4, which was aimed at getting the younger generation to vote in this year's federal election.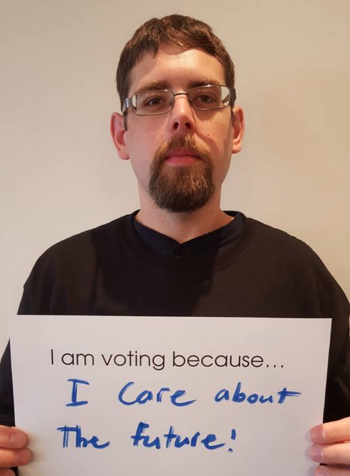 We encouraged young Canadians to inform themselves about the issues and have their voice heard on the way Canada is being run. By getting involved in my union and programs like YIP, I've learned many new skills that I can bring to my community and to even my everyday life.
It's important for young workers to get involved in their union because if we all come together as a larger community, we can help and support each other for fairness and our future.
Thank you to Ian Stables (pictured centre above) for sharing your thoughts with Connections magazine. Ian is a young worker and steward at Brockville's Real Canadian Superstore. He has participated in UFCW Canada's Youth Internship Program.