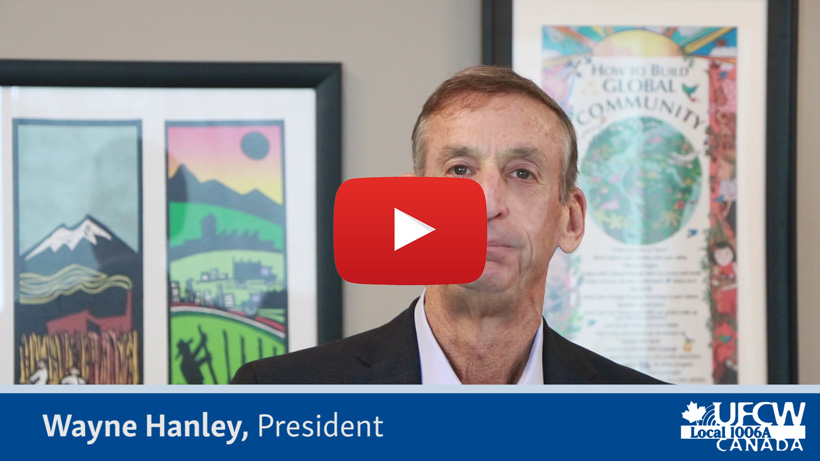 UFCW Canada Local 1006A is excited to announce the launch of our new website, which is the online home for our local union.
In keeping with our mission to provide outstanding union representation, we've taken tremendous strides in enhancing our members' experience online.
Members will benefit from fresh and dynamic content, easy navigation to key union services and mobile-optimization to ensure you and your co-workers can browse on the device of your choosing. As more members access our site from their phones, it was important we create a 'responsive site' which provides an excellent user-experience whether viewed on phones, tablets, laptops or desktops.
We have enhanced our content platforms to ensure our site will serve as the ultimate resource for members seeking the latest union news, wanting to apply for scholarships, and becoming involved with their union.
Our Member Resources section will provide vital information to you and your co-workers on connecting with their union representative, refusing unsafe work, protecting your rights under your union contract and much more.
Our newly created Stewards' Corner will serve as a special online hub for activists looking for the latest posters, flyers, and information on Stewards Training.
To celebrate our website launch, we are holding a contest in October and November exclusively for Local 1006A members. Every two weeks, we will be having a draw for a Samsung Galaxy tablet. To enter, simply 'Like' us on Facebook at facebook.com/ufcw1006a. Click here for contest details.
In the meantime, I encourage you to explore our website and use this valuable resource to connect with your union now and into the future.
In Solidarity,

Wayne Hanley
President, UFCW Canada Local 1006A