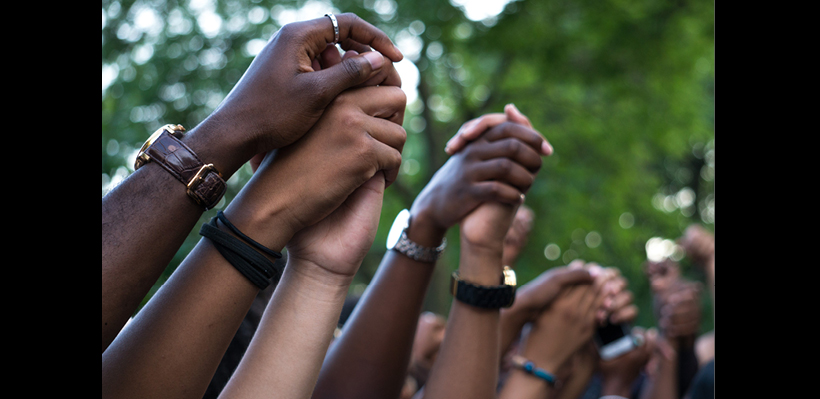 UFCW Canada Local 1006A stands in solidarity with the Black community in the collective struggle for equality, justice, and fairness.
For far too long, our sisters, brothers and friends in the black community have suffered against systematic and entrenched discrimination and injustice. It is time to make our collective voices heard: hate, discrimination and prejudice must come to an end.
From childhood on, the Black community is faced with a world shaped by racism and prejudice. They face increased barriers to employment and advancement, high levels of poverty, reduced access to housing and anti-black violence. In addition to discrimination within the education system, they also face greater levels of police profiling resulting in overrepresentation within our justice system. Generations have suffered, and progress is slow.
At our core, our union's values are about standing for equality and inclusion and we encourage our members to learn about the issues affecting our sisters, brothers and friends in the Black community and commit to being allies in the collective struggle for equality. Being an ally means not just sharing posts on social media, but actively committing yourself to adopting this cause and working to create change.
How can you be an ally:
Make space to listen to voices from the Black community. Listen to understand and empathize. Know each of our lived experiences is very different. Don't make it about you, but listen to help.

Learn and teach yourself by reading and listening to the perspectives of Black Canadian writers, activists, musicians and artists. You can educate yourself through various resources online:
Stand up for others by speaking out against racism. In conversations with friends, family and co-workers, speak up against racist attitudes and statements. Intervene to support those who are victims of racism. Speak out against racist jokes.

Privilege is a reality in our society. Some people feel they are being attacked or insulted when their privilege is pointed out. It is not about feeling guilty or bad. It's about acknowledging your privilege and using it to lend support and create space for those facing injustice.

Consciously advocate for diversity and inclusion within the workplace, and be aware of unconscious biases and prejudice within yourself.

Teach your children about race and equality. Find ways to tackle apathy and ignorance, which contribute to perpetuating racism and prejudice in our society.
The time is now to take collective action and raise our voices for change. Your union encourages you to be part of this movement for equality and inclusion – together, we will build a more just world for all.