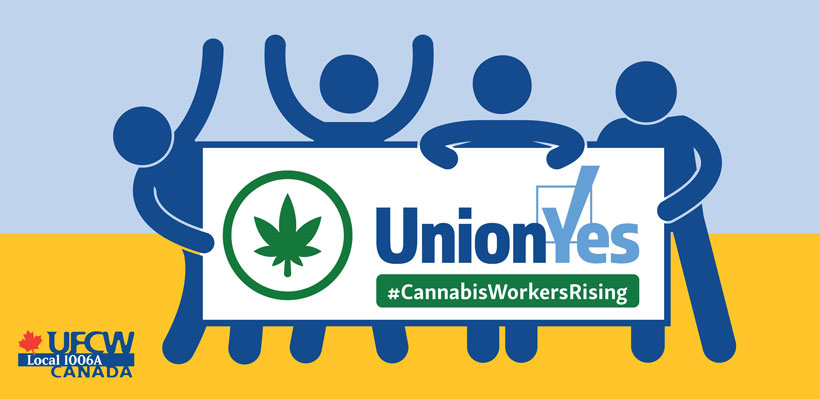 Local 1006A proudly welcomes our newest members from the Superette cannabis dispensary in Ottawa.
In an online vote conducted by the Ontario Labour Relations Board, the 25 employees voted overwhelmingly for union representation.
"As the union for cannabis workers, UFCW continues to see strong interest from workers looking to make improvements and protect their rights in this growing industry," said President Wayne Hanley. "We look forward to working with our new members at Superette to negotiate the strong union contract they deserve."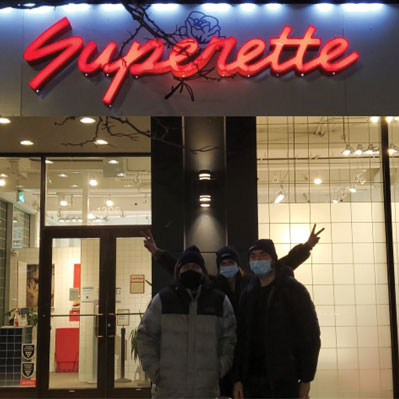 Workers are looking to address a variety of issues including the reduction of hours/shifts without notice, a clear path to full-time status, and adding a benefit program.
"I'd say this win is a sign of encouragement for me," said a new member at Superette. "There's a lot of hard working professionals in the cannabis industry and this win marks a step towards creating careers that value their hard work and specialized knowledge."
The new bargaining unit consists of workers employed as Budtenders, Inventory Lead, Key Lead, Merchandising Lead and Inventory Specialist.
"These workers showed great courage and unity in their campaign for union representation," said Lesley Prince, Local 1006A Organizing Director. "Workers shouldn't be left behind in the highly profitable cannabis sector – Superette workers are paving the path forward."
UFCW is the union for cannabis workers, representing cannabis retail stores, call centres and marijuana growing facilities in Canada and the US. If you would like more information on how to join our movement for decent work, contact us here.
What Superette workers are saying about their new union:
"This win for me is awesome because I feel like we have someone to help us get compensated for our hard work. Someone who looks out for our rights. It's nice to know that now with this partnership with the union that someone will be looking out to make sure we are being treated fairly. And also security as well. It's nice to know someone won't be able to be terminated without justification."
"Winning a union means being able to take care of my medical needs, peace of mind, and job security.
"Ease of mind, protection, security and hopefully a better working environment!"
"It means finally taking some power into our hands, allowing us to work with the employer to deliver the best service possible in a safe and comfortable environment for everyone."