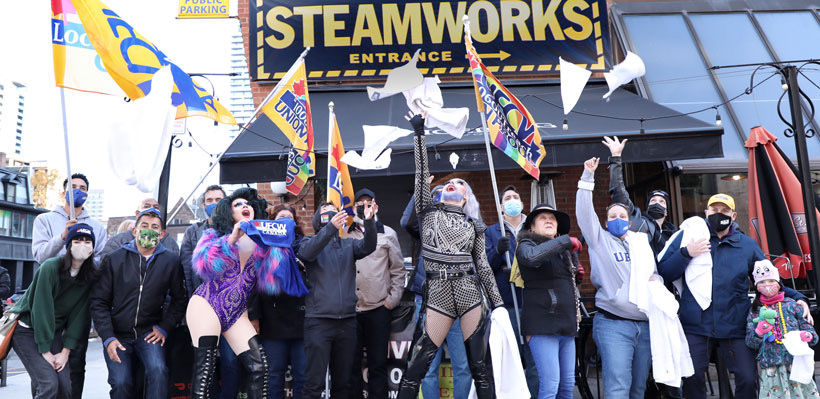 Workers at the Steamworks Baths have voted to join UFCW 1006A.
"I know how hard we work and I know that none of us deserve to take home less than a living wage," said Graeme Lamb, a worker at Steamworks. "A lot us were motivated to join the union because we want impartial scheduling, transparent discipline, health & safety measures and a predictable pay grid. Workers should never be afraid to demand fair treatment, even during the pandemic."
The bargaining unit consists of 23 workers.
"We are pleased to welcome our newest members from Steamworks to the union family," said President Wayne Hanley. "This victory is a testament to their unity and determination to build a better workplace. UFCW 1006A has a proud history of supporting the 2SLGBTQi community and we are proud to welcome Steamworks workers to 1006A."
Key issues included Health and Safety concerns, working conditions and having a voice at work.
Our new members at Steamworks work in a variety of roles, including Housekeeping, Clerk, Lead Clerk and Maintenance Assistant.
Local drag queens and community activists also showed their support for the workers' unionization campaign, providing encouragement. Please click here to learn more.
"I am so grateful for the solidarity shown from the community to support these workers," said Lesley Prince, Director of Organizing. "Every worker deserves to be treated with dignity and respect and should have a say in their working environment."
Congratulations and welcome to the union family!
If you would like more information on joining our union, contact Lesley Prince at This email address is being protected from spambots. You need JavaScript enabled to view it.