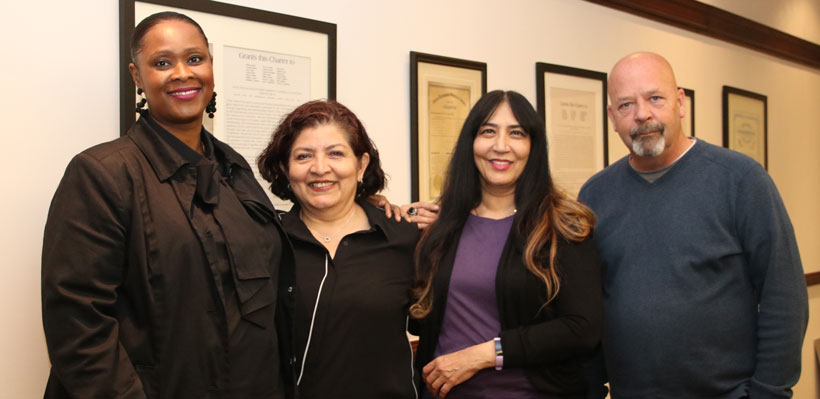 Wage increases and improved sick leave were among the key gains achieved in a new contract ratified by UFCW 1006A members at Compass (Maple Leaf Lounges–Toronto Pearson International Airport). 

"I was very happy with the contract," said Morena Sosa, a member of the negotiating committee.
"This new contract is better than any one before for all members, and I'm very grateful for the expertise of our union leaders."

The contract term is from October 12, 2021 to October 13, 2024 and covers 100 workers. 

The negotiations were conducted in a very professional way without letting the company intimidate us," Sosa said. "Having the chance to participate in negotiations gave me a great sense of satisfaction and accomplishment of my role as a union steward in being able to deliver a good contract to my co-workers."

The negotiating committee was composed of members, Jaspal Goraya, Morena Sosa and Regional Director Don Taylor and Recorder Glacier Effs-Samuel.
UFCW 1006A is proud to be the number one union for service and hospitality workers," said President Wayne Hanley. "Being a 1006A member means having access to highly skilled and experienced negotiators with strong track records of winning gains for workers. We are proud of the continued excellence demonstrated by the 1006A negotiating committees in winning rights, building better workplaces, and making life better for thousands of our members and their families across Ontario." 


Highlights
10% wage increase over the contract term
Improved sick leave (1 additional sick day)
Improvement to shoe reimbursement
Lump sum payments
National Day for Truth and Reconciliation added as a Statutory Holiday