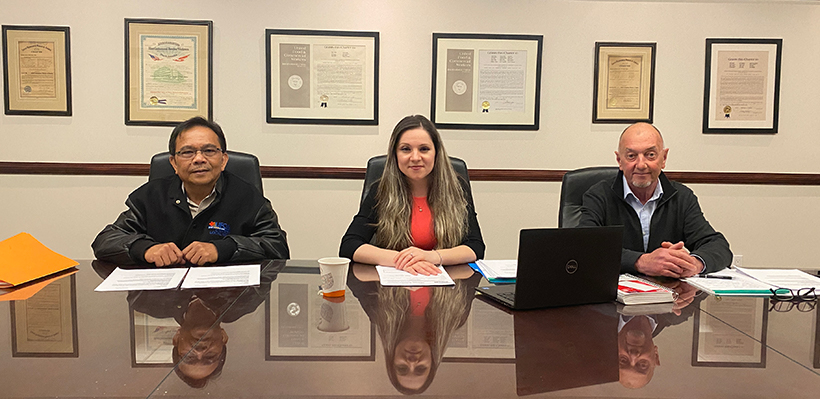 Members at Aramark have ratified a new contract with several gains.
The contract covers 70 members at two locations of Seneca at York University. The term is from July 1, 2020 to June 30, 2023.
"It was a really good contract and the committee worked hard to achieve that," said Jamie Jesalva, a member of the committee and a Vice-President on 1006A's Executive Board. "Everyone is happy and satisfied with what we got." Jesalva noted members particularly liked the gains to sick days and increases to wages.
"I'm proud of the tremendous work of the negotiating committee in achieving a fair and strong contract for our members at Aramark," said President Wayne Hanley. "When members are unified, they can create positive change in their workplace."
The union committee is composed of member, Jamie Jesalva, and Union Representatives Daiana Dumitru and Rick Del Fiacco.
Highlights
Wage increases for each year of the union contract: Year 1 : 2%, Year 2 : 2.5%, Year 3 : 3.5%
All wages retroactively paid to July 1, 2020
Increase to the premium for the lead hand heavy duty cleaner to $1 per hour
Increase to sick days to a total of 10 paid sick days per calendar year