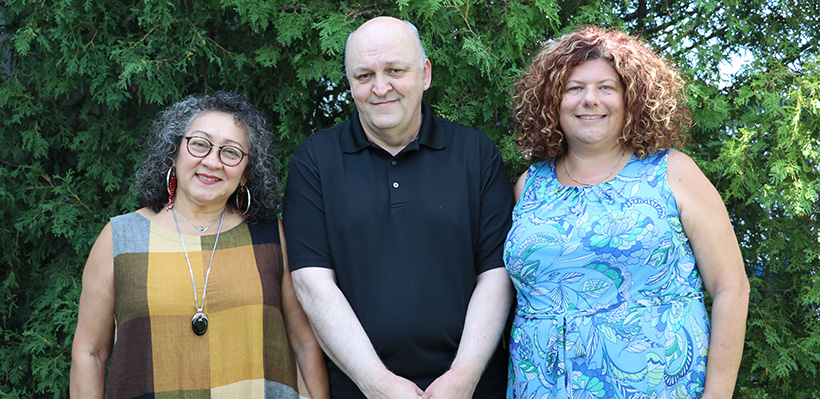 From an injured worker to a health and safety advocate, Zoran Markovic has found protection and empowerment in the union movement.
In March 2018, Zoran became injured as he was walking across a freshly waxed floor at work when he slipped and landed on his right arm. This resulted in an injury to his right shoulder—an incident that tested him personally and eventually deepened his involvement in the labour movement.
"While I was injured, I faced many challenges since I could not work and there was a risk of losing my earnings," Zoran said. "There were also questions about when I will recover, whether everything will be fine like before the injury."
Zoran immediately filed a WSIB claim to ensure his financial stability while he recovered.
Soon after his injury, his family doctor advised he could return to modified work with restrictions and initially, his employer seemed willing to accommodate him.
However, that was short-lived as his employer began adding new tasks to his work, which were beyond Zoran's restrictions.
Zoran's condition quickly deteriorated as his pain became more and more unbearable. He went to his doctor, who advised him to take time off to heal.
WSIB did not make the situation any better as it repeatedly denied his claim.
But Zoran and the union kept fighting.
"The union helped me by standing by me and giving me the feeling that I am not alone in this," he said. "At that moment, it was very important to me, because it gave me a sense of security and self-confidence."
Eventually, with the union's help, Zoran won his case.
"The union handled my case from the very beginning with great passion, professionalism and attention to all the important details that led to a positive outcome. I would like to thank the union for all their help."
President Wayne Hanley encourages workers to reach out to 1006A's WSIB department if they are injured at work.
"Your union is here to help you and protect you through the challenges you face at work," he said. "As a union member, you are never alone—you have a team of highly skilled professionals working to protect your interests and rights.
If you are injured at work, reach out to your union as soon as possible."
Zoran's experience with his injury and the union had a profound impact on him, as it demonstrated the benefit of the union first-hand. This positive experience with the union taught him a lot and led him to become a steward.
"I wanted to be there for members at my workplace, as a link between them and the union in protecting our rights and finding solutions and in helping with the problems my fellow colleagues might face," he said. "I knew a lot about my union even before, but when I got injured, I was also able to feel all that support. And I must say the feeling is so good."
Today, Zoran is recovered and back to work. In addition to being a steward, he is also a health and safety advocate.
"Being a steward makes me feel very proud because, along with many other stewards across our union, we can fight for fairness, equality and respect at our workplaces."