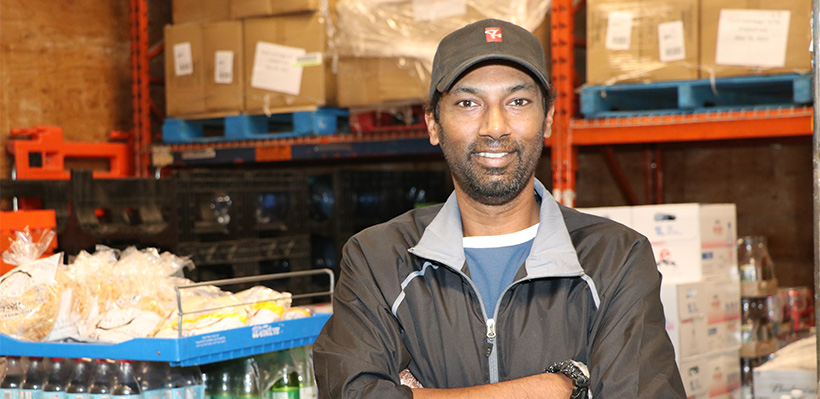 For nearly 10 years, Marcel Rahiman has been a steward at a Loblaw Great Food store.
Driven by the passion to help workers learn their rights under the union contract, Marcel became a steward and is now helping his co-workers with everything from pay to scheduling issues.
"I let everyone know our union is always there for them if they have any questions or issues that come up," said Marcel, who is a receiver with Loblaw.
Marcel said becoming a steward changed him.
"I was always a positive person to begin with but being a steward has made me more positive," Marcel said. "I do believe in raising the bar of enlightenment, helping people become aware of their rights and for people who are feeling down, I like to bring them up and give them some of my energy." Marcel loves being a 1006A steward.
"I'm proud to be a member of a union, that has been around for so long and has helped thousands of people."
Stewards are an essential part of the union and labour movement, Marcel said.
"It's important to have stewards at the workplace, for members to see stewards face to face and to have someone to refer back to," he said. "In this day and age, unions in grocery retail stores are vital because union members have job security—there is peace of mind if you have a mortgage or family to take care of, you have a union to back that up in writing."
Marcel said he gets a strong sense of satisfaction from serving the membership.
"When I see someone happy after an issue is resolved or after they become aware of their rights, it makes me feel great."