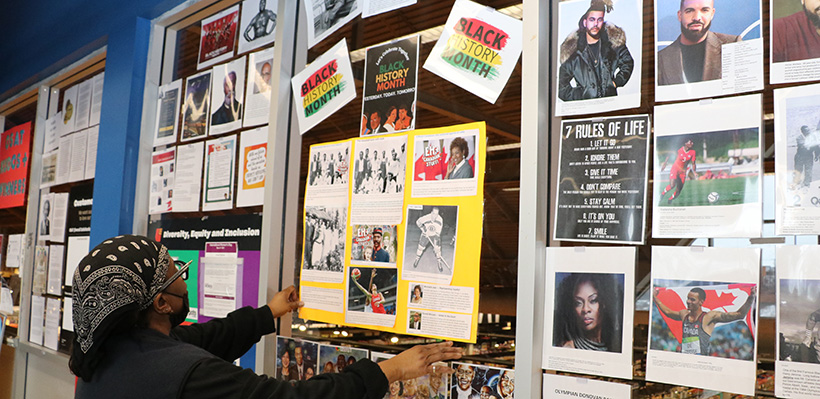 In honour of Black History Month, long-time 1006A steward Audrey worked tirelessly to create a massive window display in her workplace lunchroom to raise awareness about the achievements and struggles of Black people across North America.
From photos to graphics to stories, the display at a Loblaws Great Food in Etobicoke featured prominent Black inventors, sports figures, writers, actors, musicians, politicians, and historical figures who have made an impact.
"The experience has been enlightening and it has been amazing," said Audrey, who has been a union steward since 2005. "For me, it is seeing my colleagues standing here and looking at the display and saying: "I didn't know that or recognizing someone up there and starting a conversation."
This is the second year Audrey created a display at her store, which stayed up for the month of February.
"There is a lot we don't know about Black history because when we went to school, we didn't learn about it," Audrey said. "The Americans did and, since starting this initiative, I have learned a lot about what we went through in the past, and what has happened since then. I got my colleagues involved as well because they want to learn too. People love it."
President Wayne Hanley congratulated Audrey on her efforts.
"It's inspiring to see our members step up to make a difference in their workplaces and communities," said President Wayne Hanley. "We each have a role to play in raising awareness, starting conversations and building a more equal and just world for all."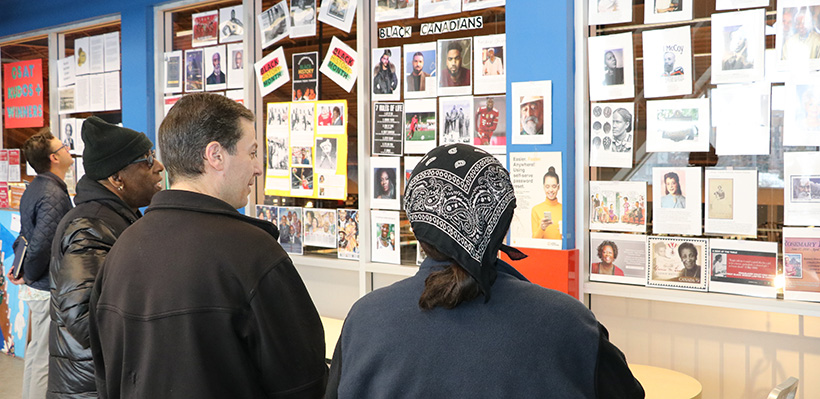 Audrey is proud to be making a difference as a 1006A steward.
"I am grateful for being in the union and I've met great people along the way."