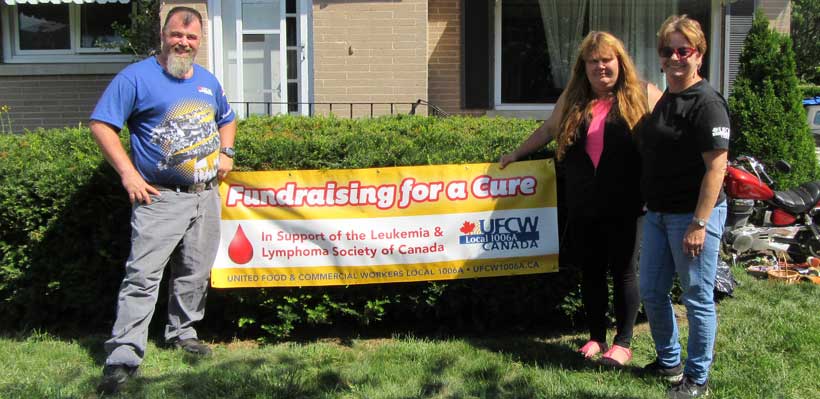 Members of 1006A's Women's Issues Network (WIN) Region 5 raised nearly $350 at a yard sale in Aylmer for the Leukemia and Lymphoma Society of Canada.
"We all have the capacity to create positive change in our communities and I want to thank the members of WIN Region 5 for organizing this yard sale to raise funds and awareness for a great cause." said Wayne Hanley, President of UFCW Canada Local 1006A.
"With the generosity and support of our membership, Local 1006A continues to make a difference in the lives of those living with Leukemia and Lymphoma."
The event was hosted by WIN Region 5 Chair Sheri Storey and alternate Al McDougall.
"Too many angels are being taken by this horrible disease and we wanted to do what we can to make a difference," Storey said.
Thank you to everyone for your hardwork in making this event a success!