Support Striking Workers By Shopping Elsewhere
We are mothers, fathers, grandparents, and students who work at Baxtrom's Your Independent Grocer. We love the work we do and are proud to serve our community. We were forced into a strike on November 23 because the company's proposal will hurt us and our families. What we want is a fair deal with a living wage increase.
Loblaw, which owns Your Independent Grocer, is trying to bully workers and their families in smaller communities like Cornwall because they think they can.
Help us in standing up for decent work and good jobs in Cornwall.
We look forward to serving the community again once the dispute is resolved.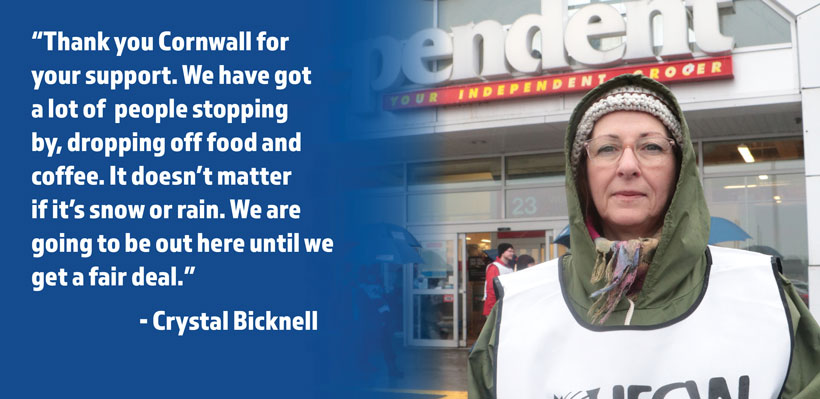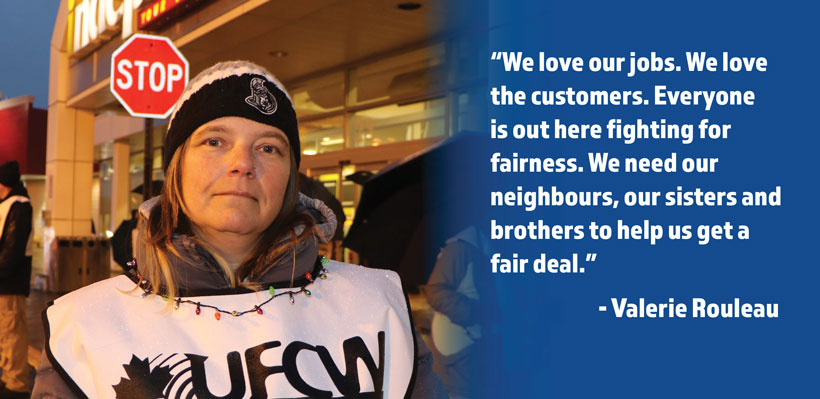 Thank You Cornwall – 104.5 Fresh Radio Ad
What can you do to support?
Please continue to shop elsewhere until a fair deal is reached
Drop by the picket line to say Hello!
Leave a message of support for members on Facebook