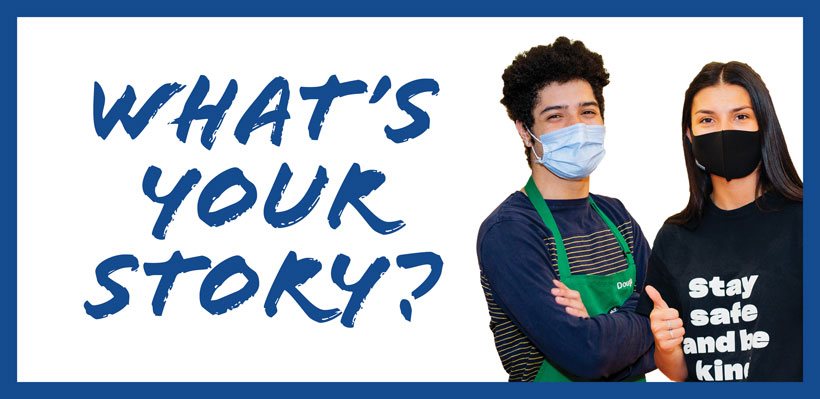 UPDATE: Contest Now Closed – submission deadline was October 28, 2021.
UFCW 1006A members from across the province continue to serve their communities throughout the COVID-19 pandemic. We want to hear from you, and share your stories.
Enter a short 150-word submission on what it is like to live/work during the pandemic for a chance to win one of 20 prizes (worth $250 each).
Story ideas could include:
How has COVID-19 impacted your life?
How has your union helped you through the challenges posed by COVID-19?
What has changed for you and your family because of the pandemic?
Deadline for submission: October 28, 2021
Open to all active UFCW 1006A members. Up to five stories to be selected each month and highlighted on the 1006A website. Select stories will be chosen for the Winter edition of the 1006Alive magazine.
Contest Rules
Entries must include your full name, workplace location, phone number, and email address
Winners will be required to provide a photo of themselves to post along with their submission
Contest open to active UFCW Canada Local 1006A members only
Members can enter multiple times but each entry must be unique
Entries, which are not successful, will be considered for all remaining months
Monthly winners will be announced by the middle of the following month. (E.g. If you entered in July, check out the website in mid-August to see if you won.)
Contest for Monthly Winners Runs from July 1, 2021 to October 28, 2021
UFCW Canada Local 1006A may reproduce winning submissions in whole or in part, along with your name and photo