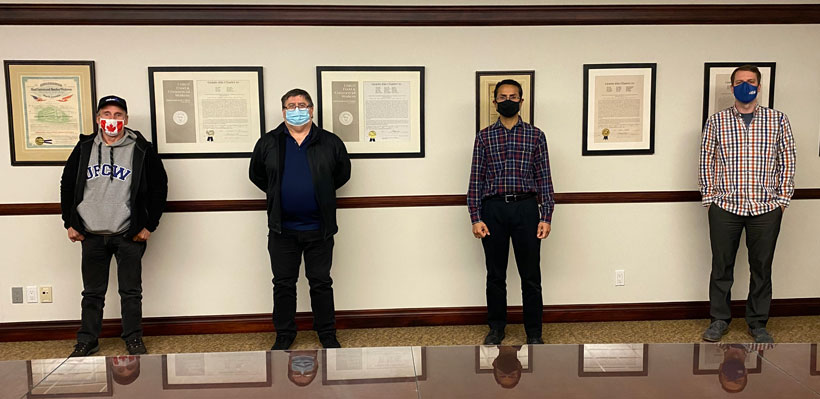 Wage increases were among the gains achieved by UFCW 1006A members at Maple Leaf Canning in their new union contract.
The contract term is from April 1, 2021 to March 31, 2026 and covers 66 members.
"Our negotiating committee worked hard to secure a fair deal for the membership at Maple Leaf Canning — I want to thank our committee for their dedication and commitment to our members," said President Wayne Hanley.
Union Representative Joe Blythe led negotiations with committee members Upender Brar, Duncan Barristo and Eduardo Diaz support from Union Representative Dustin Magee and Executive Assistant to the President Frank Ragni.
"We worked really hard for the members and we want the best for the members," said Diaz. "We faced difficulties with the company but overall, the contract was okay and acceptable."
Highlights
Significant wage increases
Increased company's contribution to the pension plan
Improved contract language