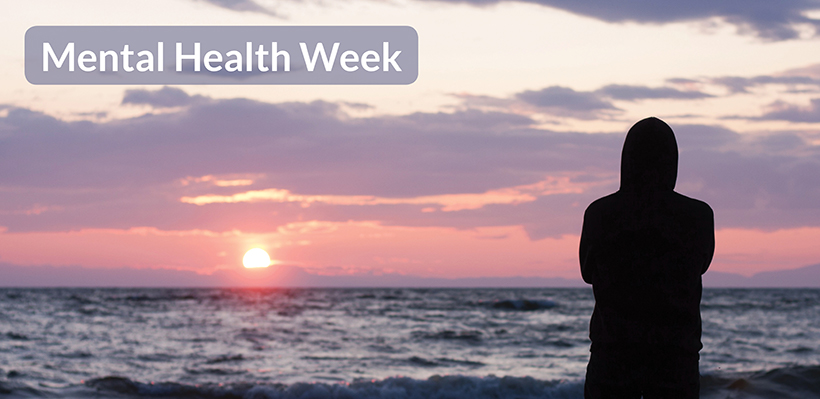 This May, your union encourages you to to observe Mental Health Week.
This week (May 2 to 8) is an opportunity to listen, reach out and being there for our family, friends and co-workers in the struggles they face.
One in four Canadians tested positive for symptoms of depression, anxiety or post-traumatic stress disorder in spring 2021, according to Statistics Canada.
This year's theme is about empathy, of putting yourself in other people's shoes to understand what they are feeling and to connect us all.
Remember you are not alone in the challenges you face. There is help.
Here are some tips to take care of your mental health:
Stay connected with friends and family.
Exercise (keep moving) to manage stress and strengthen your mental health. If going for a walk outdoors, ensure you maintain physical distancing (at least 6 feet apart).
Get a good amount of sleep each day to help manage the anxiety you may feel.
Eat well-balanced meals (with lots of vegetables and fruits). Moderate your intake of unhealthy comfort food.
Create a routine.
Practice deep breathing exercises or yoga to lower your anxiety.
Avoid substance abuse that could spiral into an addiction.
Engage in activities and hobbies as outlets to minimize stress.
Set time aside to unplug and take a break from your electronics (social media, video games, etc)
Helping others in their time of need may also help you feel better. Regularly check-in by telephone or video calls with neighbours, co-workers, loved ones or people in your community who may need some extra assistance.
Utilize reliable news sources to keep updated, while trying to avoid information overload that can increase your anxiety. Reduce the time you spend listening or reading news that makes you feel stressed.
Remember it's healthy to talk about "negative" feelings you experience and it is ok if others want to express "negative" thoughts.
Listening to each other can be one of the most powerful things you can do during this time. You don't have to fix other people's problems or try to make them feel better. Sometimes people just appreciate being heard and knowing that they are not alone.
If you are feeling alone and helpless, let family and friends know.
Share positive stories of those who are recovering or have recovered with others.
Thank frontline workers for the work they are doing to keep our loved ones safe.
Be kind to yourself and to others – this is a difficult time for everyone – give yourself permission to take time to figure it out.
Challenge worrying thoughts and accepting some fear is normal.
If you are facing a mental health emergency, contact CRISIS SERVICES CANADA.
RESOURCES

ConnexOntario Helpline
Toll-free: 1-866-531-2600
211 Ontario
Toll-free: 1-877-330-3213
BounceBack
Toll-free: 1-866-345-0224
YOUTH
Good2Talk (For Ages 17 to 25)
Toll-free: 1-866-925-5454
Kids Help Phone(For Ages 5 to 20)
Toll-free: 1-800-668-6868
INDIGENOUS
Hope for Wellness Helpline
Toll-free: 1-855-242-3310
Talk 4 Healing
Toll-free: 1-855-554-4325
ONLINE RESOURCES
Mental Health Commission of Canada
UFCW Canada WebCampus Mental Health Courses
UFCW Canada Mental Health Webinar Series