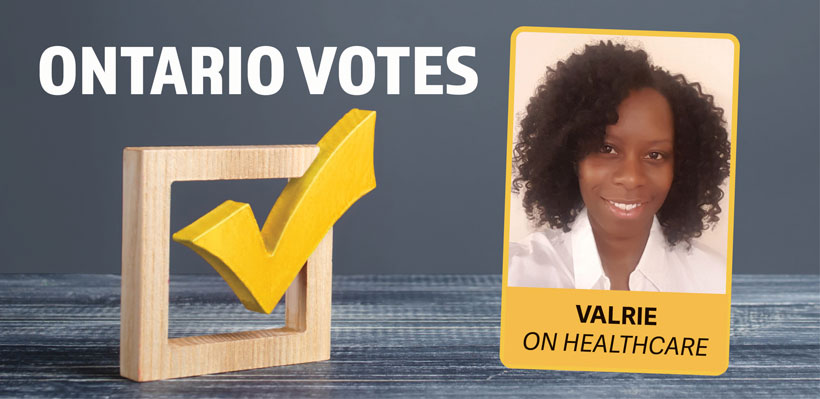 Ahead of today's provincial election, 1006A is featuring our members' thoughts on the issues that are important to them and their families.
Your union encourages you to learn more about where each party stands on the issues and to get out and vote in your riding. Every vote makes a difference. Many Ontarians are struggling with their mental health, even from before the pandemic.
In a 2018 survey of 2 million Ontarians, 46% reported that their mental health needs were not met according to the Toronto Star. Many respondents also did not know where to get help and were not able to afford mental health services.
The COVID-19 pandemic has also worsened the mental health crisis in Ontario, with many people suffering.
A majority of mental health services (psychologists or psychotherapists) are not covered by OHIP. Advocates are calling for a universal basic mental health program to help Ontarians as affordability and accessibility to mental health services remain huge barriers.
Today, we feature Valrie from RCSS who speaks out on mental health.
"Over these past few years, during the pandemic, various issues have become spotlighted such as affordable housing, health care and mental health. As this upcoming election is slowly upon us, I can't help but think who will be the best party to represent these issues. For me, I believe that mental health is very important in our daily interactions, healthier life expectancy and accomplishing personal goals. I would love to see more resources to ensure mental health is a priority and accessible for everyone."
*Information Courtesy of the Toronto Star