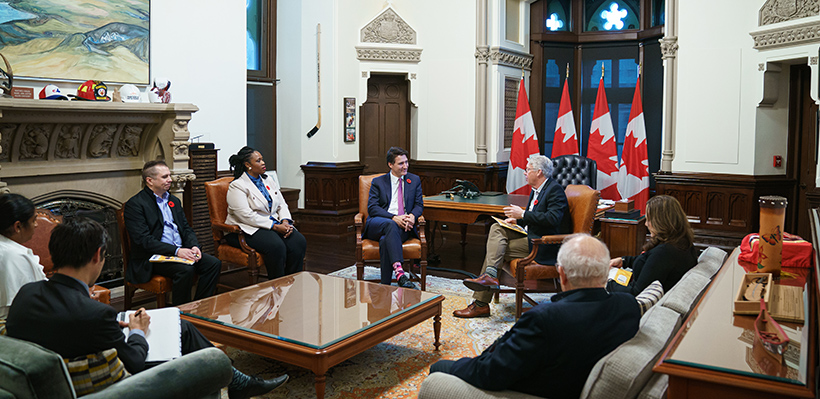 UFCW Canada Local 1006A took part in a series of advocacy meetings in Ottawa with elected officials from across Canada.
"UFCW 1006A is always working to make life better for our members and their families and we continue to be at the forefront in ensuring workers' voices are heard at the highest levels of government," said President Wayne Hanley. "Through our advocacy, we are pressing for change on the issues that affect workers and their families and building a fairer Canada for all."
Union activists and staff advocated for workers' rights and interests, discussing a wide range of issues including affordability, freezing retail food prices, pharmacare, and affordable housing for all Canadians.
Recorder Glacier Effs-Samuel spoke on behalf of UFCW 1006A members and advocated for workers' rights in a UFCW Canada meeting with Prime Minister Justin Trudeau. UFCW Canada representatives also met many MPs, including NDP Leader Jagmeet Singh.
"It was inspiring and empowering to be among UFCW Canada activists, raising our collective voices for positive change on Parliament Hill on behalf of our membership," said Recorder Effs-Samuel.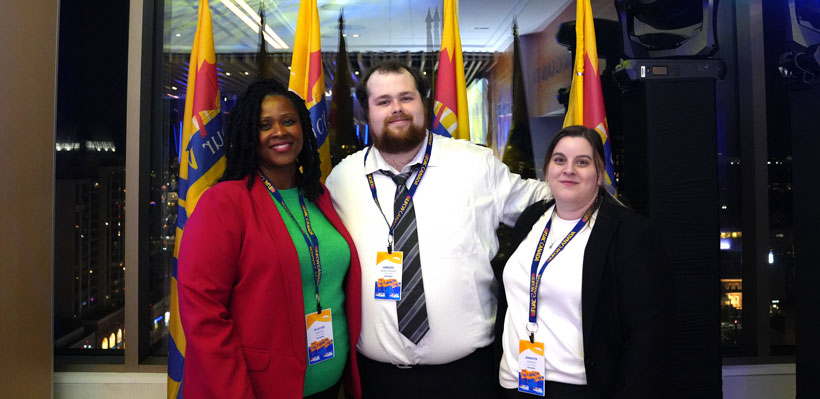 Local 1006A members also participated in the lobby day as part of UFCW Canada's Young Worker Internship Program (phase two).
"The experience was amazing, it was great to learn about a world I didn't know much about," said Amedee Benoit-Revert a member working at Loblaws Great Food in Ottawa. "Advocating for basic human necessities like a retail price freeze and affordable housing meant a lot to me – everyone deserves the basic necessities of life, a roof over their head and food in their stomach regardless of their background."
Members engaged with MPs in both in-person and virtual meetings.
"It was so great to see first-hand that our collective voices matter," said Jennifer Haringa, a member who works at the Milton Superstore. "We were pushing for a national pharma-care plan – prescriptions aren't cheap, and not everyone has coverage. It's a basic human right to be healthy and people shouldn't have to worry financially about not being able to take the medication they are prescribed."