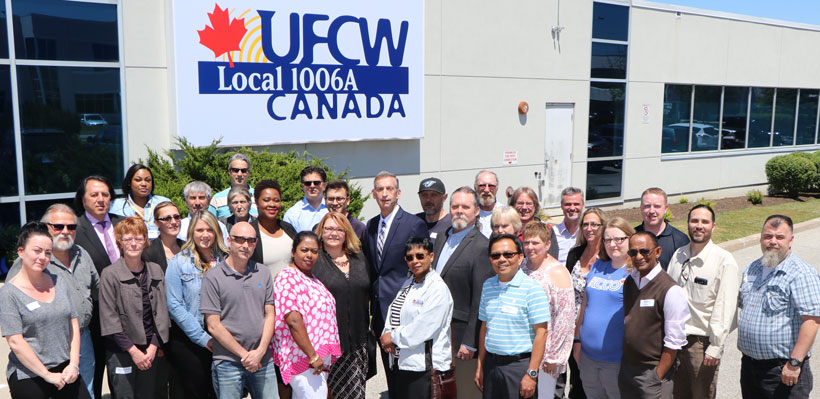 UFCW Canada Local 1006A's Executive Board held its inaugural meeting on June 14, setting forth the mission and agenda for the new local union.
Officers and members of the Executive Board were sworn into their roles by UFCW Canada President Paul Meinema.
"It's an exciting time for Local 1006A as we continue to do the hardwork necessary to build an even greater union focused on outstanding member representation and organizing," said President Wayne Hanley. "The proud histories of Local 1000A and Local 206 will be close to our hearts as we work to create a powerful, dynamic and compassionate union for our members and workers across Ontario."
It was the first official meeting for the board since the merger between Local 1000A and Local 206 took effect on May 1, 2016.
Members of the Executive Board also voted to adopt a new mission statement, which will provide the guiding principles for the local union.