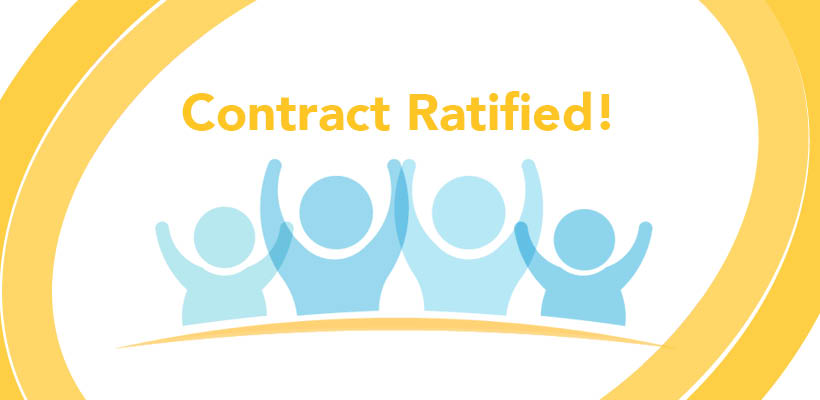 A strong contract with improvements, including a new statutory holiday, was ratified by workers at Wilson's YIG in Ottawa.
"Strong membership support is the key to a fair union contract," said President Wayne Hanley. "Thank you to our members for their support during the bargaining process and congratulations to our negotiating committee for a job well-done!"
Ratified on December 11, 2016, the contract runs from January 16, 2016 to January 16, 2022. It covers approximately 100 workers.
"Our bargaining committee members were tremendous in using their knowledge and experience from the shop floor to help us negotiate a fair contract," said Gord Albert, lead negotiator and Union Representative.
Members of the bargaining committee included Senior Member Engagement Representative Greg Penner, and members, Chris Muller and Donna Richards.
Albert said the strong turnout for the union meetings was helpful.
"Having good turnouts shows the company and the employer that people are interested in making gains and improving their livelihoods through collective bargaining," Albert said.
Highlight of Gains:
Family Day as a new statutory holiday
Benefits contribution increases.
Improvement to the part-time wage grid. As members work more hours and move up the wage progression, they will see the gap between their hourly wage and minimum wage increase. Past minimum wage increases were not applied to all workers in the wage progression which led to many workers with greater hours not being fairly compensated for their time with the company. This has now been rectified. All part-time at the end rate are guaranteed a minimum gap above the minimum wage.