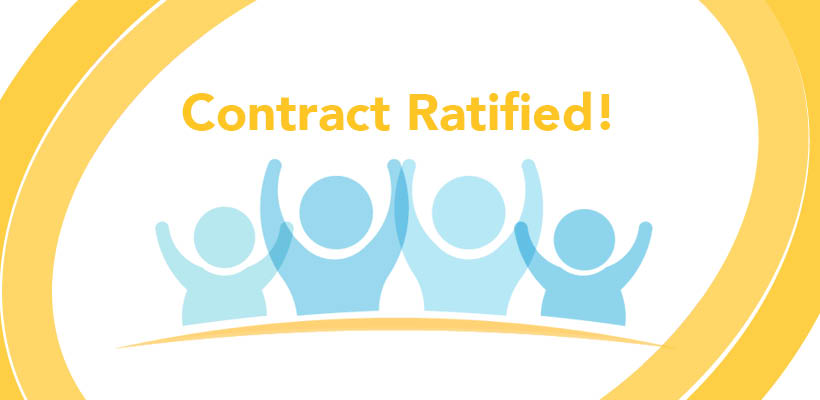 UFCW Canada Local 1006A members at Parker's YIG in North Bay ratified a new union contract with gains.
The contract covers more than 110 members and runs from February 2, 2017 to February 2, 2022.
Negotiations were led by Union Representative Ric Pereira. The bargaining committee was also comprised of members, Cathy Watson and Stan Gale and Director (Western Region) Brian Reid.
"Member participation is critical to achieving a strong union contract and I want to thank 1006A members at Parker's YIG for their support through this process," said President Wayne Hanley. "I also want to thank our incredible negotiating committee for their hardwork and dedication in achieving this strong agreement."
Highlights of gains:
Wage increases
Lump Sums
Increases to the company's contributions to the workers' benefit plan.
Increase to the night shift premium.
Increase to the safety foot wear allowance.
Removal of language which prevented part-time workers from working for a competitor.
Union contract was amended to contain gender neutral language
"We made gains and our members remain ahead of the competition in terms of the overall compensation package," Pereira said. "Member solidarity and participation increased at each level of the collective bargaining process, with finally a record turnout for a ratification for this bargaining unit."
Watson, a member of the bargaining committee, was thankful to the union for its work.
"I would like to say thank you to Ric and Brian," said Watson. "There were times during the entire process that I leaned on their experience and knowledge. I am glad these guys are on our side."
She encourage members to participate in the negotiations process and the ratification vote.
"It's your right to vote, and it took unions a long time to get that for you. Don't give it away."