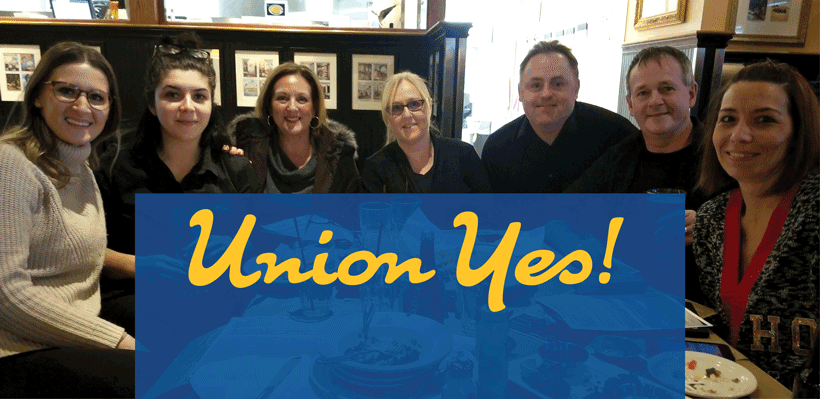 On December 21, workers at Red Lobster in Burlington voted overwhelmingly 'YES' to join Local 1006A.
The new bargaining unit includes nearly 60 members who work in a variety of roles including server, host, cook and bartender.
Workers joined 1006A for a voice at work on issues such as scheduling, vacation, sick days and tip payout.
"We continue to see strong interest from restaurant and hospitality workers looking to join our union," said President Wayne Hanley. "As the leading union for restaurant workers in Ontario, our members at Red Lobster can count on Local 1006A for fairness and a voice at work."
Local 1006A represents thousands of restaurant workers at Swiss Chalet, Baton Rouge and various food service providers throughout Ontario.
"It was great to see these workers come together to make positive change in their workplace," said Lesley Prince, Organizing Coordinator.
If you work in a restaurant and want to find out more about our union, please contact Lesley at This email address is being protected from spambots. You need JavaScript enabled to view it. or 647.518.3973 (text or call).