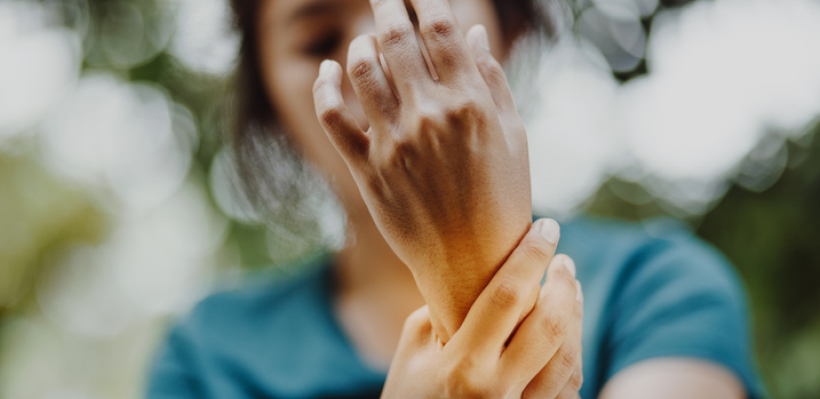 Are you at risk for Repetitive Strain Injuries (RSIs)?
With 2.3 million Canadians affected every year, it's important to be aware of the lifelong impact RSIs can have on your physical and psychological health. RSIs can be life-altering, leaving workers suffering from chronic pain and limited mobility at home and at work.
This February 29, join your union in marking RSI Awareness Day to raise awareness and help ensure workers' health and safety.
Often invisible, RSIs are musculoskeletal disorders which are caused by common actions, including pulling, griping, lifting, reaching, twisting and bending. These injuries worsen when combined with poor working conditions, including little to no recovery time or breaks, fast pace, excessive force or weight, and fixed positions.
Signs and symptoms of RSIs include ongoing or intermittent discomfort, pain and limited mobility in wrists, elbows, shoulders, neck, back, arms, and other body parts. Click here to learn about common types of Repetitive Strain Injuries.
It's important to be aware that repetitive actions performed in an awkward or fixed position are often responsible for these invisible soft-tissue injuries.
Remember your employer has a responsibility to provide a safe and healthy workplace.
Preventing RSIs starts with proper job design, which includes implementing adequate breaks and recovery time and appropriate properly maintained equipment.
I strongly encourage you to learn about RSIs and help educate your co-workers on this important issue. Awareness is the first step in protecting your health and safety on the job.
If you see any hazards or believe you are at risk for an RSI, please contact your employer, your joint health and safety committee member, your union representative or your union health and safety specialist. Eliminating hazards is key to prevention and we, as workers, also play a key role in observing potential hazards and starting the discussions with all concerned parties.
Together, let us ensure healthy and safe workplaces for all.
In Solidarity,
Wayne Hanley, President
RESOURCES
Workers Health and Safety Centre https://www.whsc.on.ca/Events/RSI-Day