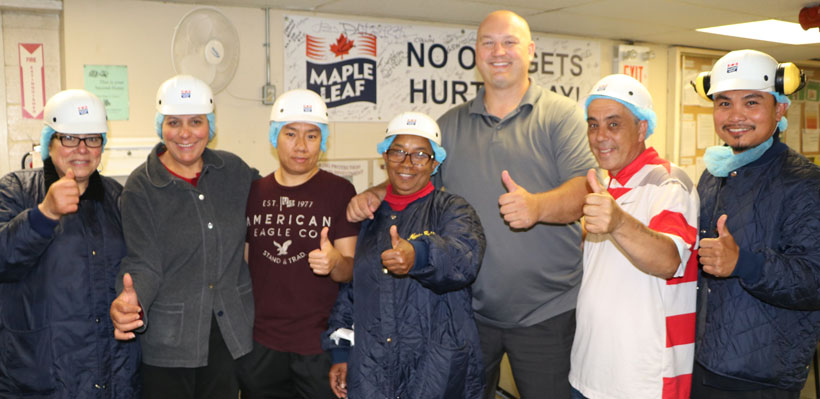 Your union has been advocating for workers to ensure they are compensated properly for their hard work during this pandemic and to ensure your health and safety is protected.
After our discussions with the company, we are pleased to report that Maple Leaf is now committing that all members at Maple Leaf will receive a premium bonus of $80 per week in addition to regular and overtime pay. The increase is effective until the end of April.
We know you are working hard during these uncertain times and you deserve to be recognized for your essential work in the food processing industry.
Our members are, as always, our number one priority. Thank you for all your hard work. Remember your union is always advocating for your rights and livelihoods. If you have any questions or concerns, please reach out to your union representative.
In Solidarity,
Wayne Hanley, President UFCW Canada Local 1006A