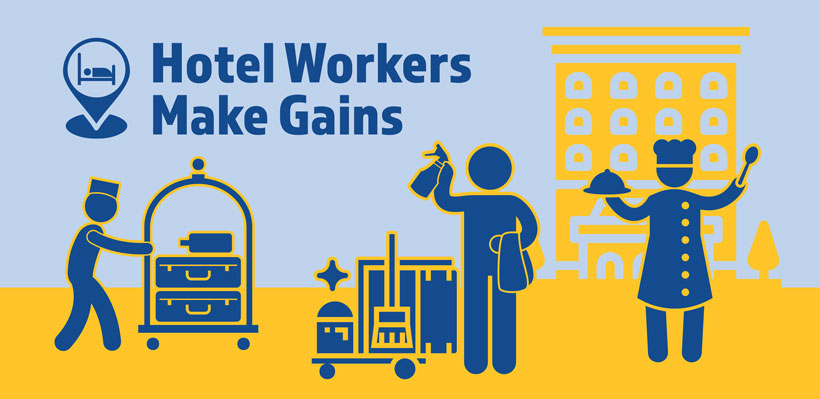 Local 1006A members working at the Comfort Inn Airport Hotel saw increases to paid sick days and wages in a contract ratified on November 2, 2020.
The contract covers approximately 22 members and is effective from March 1, 2020 to February 28, 2023.
"The amazing work of our negotiating committees continue to show that we are the union for hotel workers," said President Hanley. "Despite the challenges posed by this pandemic, our members have made solid gains that recognize the value they bring to their workplace."
Negotiations were led by Union Representative Daiana Dumitru, with support from Union Representative Rick Del Fiacco, and members Sherine Barracks, Sangaranpillai Chellapillai and Teodora Milevski.
"We are excited to see increases to the wage rates, and that they are retroactive to June," said Milevski, a Housekeeper for over 28 years. "We are happy to get an extra paid sick day, especially during the pandemic," she added.
Highlights Include:
8% wage increase over the contract term
An additional paid sick day (now four total)
In-laws and Grandparents added to bereavement leave (covers members working part and full-time)