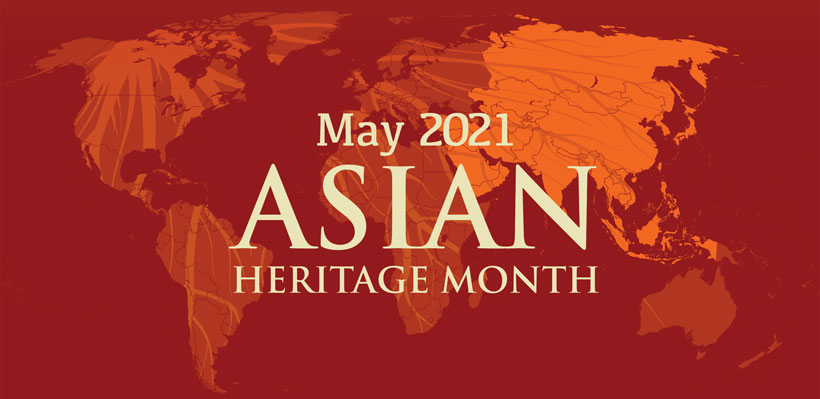 May is Asian Heritage Month, a time to celebrate the achievements and contributions that Asian Canadians have made to building a stronger and more inclusive Canada.
It's also a time to unite in solidarity with our Asian Canadian sisters, brothers and friends to "Stop Asian Hate."
From the onset of the pandemic, hate crimes against Asian-Canadians have risen. Statistics Canada reported that the proportion of visible minorities who experienced an increase in harassment or attacks based on their race, ethnicity, or skin colour has tripled compared to the rest of the population. Chinese, Korean and Southeast Asian Canadians continue to be predominantly impacted.
In addition, Fight COVID Racism (a collection of Canadian community and advocacy organizations) reports more than 1,000 anti-Asian incidents have taken place in the last year.
"Hate has no home in our workplaces or our communities," said President Wayne Hanley. "The racism, discrimination and violence faced by our sisters, brothers and friends in the Asian Canadian community cannot be ignored. Our union is a safe and inclusive home for all workers and we stand in solidarity with our members to 'Stop Asian Hate.'"
The history of the Asian Canadian community goes back centuries.
Canadians of Asian heritage have played a fundamental role in shaping the country's history, from the Chinese workers who arrived in the late 1700s, helping build trading posts, forts and later the Canadian Pacific Railway.
Many Asian Canadian communities faced racism and discrimination in their new land, from the head tax on Chinese people seeking entry into Canada, to the voting disenfranchisement of Chinese immigrants.
Japanese Canadians, who began arriving in the late 1800s, also faced persecution, through property seizures, family separation and internment camps during the Second World War.
In addition to Vietnamese Canadians, Korean Canadians and Filipino Canadians, Canada is also home to a significant South Asian population. In the late 1800s, South Asians arrived, working in plumbing, mining, railway and agriculture.
"The Asian Canadian community has a long and storied history in Canada, and has played a vital role in creating the progressive, strong, and diverse country we all call home today," said President Hanley. "Our labour movement, workplaces and communities are stronger today, because of the contributions of Asian Canadians."

As we celebrate Asian Heritage Month, your union encourages our members to be allies for equality, fairness and justice and to stand against racism, discrimination and hate in our workplaces and communities.
You can be an ally by raising awareness through conversations among your friends and family supporting victims and speaking out when you see incidents occur, and helping report Anti-Asian incidents educating others by posting on social media supporting Asian-owned businesses
Together, we will build a better world for all workers and their families.

Resources
UFCW CANADA ANTI-RACISM RESOURCE CENTRE
GOVERNMENT OF CANADA