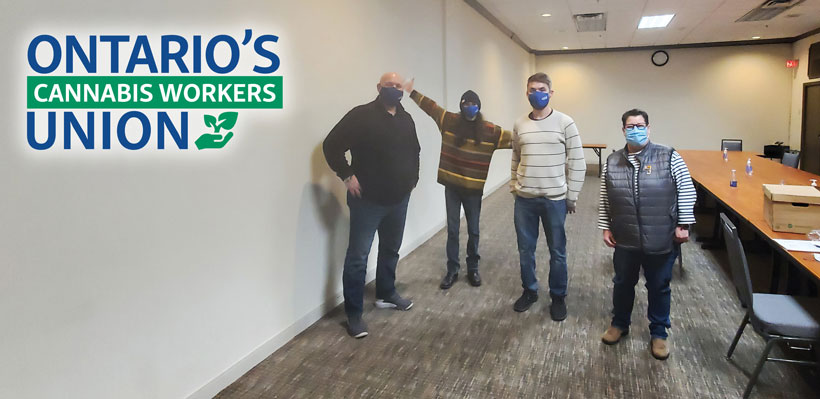 Workers at Superette Wellington in Ottawa have ratified their first union contract, after joining the local less than six months ago.
The contract term is from March 28, 2021 to March 27, 2024 and covers 25 workers at the cannabis dispensary.
"The pandemic continues to pose immense challenges for our membership, and we continue to support and advocate for our members during these difficult times," said President Wayne Hanley. "The negotiating committee worked hard to secure a strong first agreement for our members at Superette Wellington and we thank them for their dedication and service."
Negotiations were led by Union Representative Dustin Magee, with assistance from Union Representative Jackie Graticola, and support from members, Adam Robillard and Hunter Everette. This is a city wide agreement and any new Superette stores that open in Ottawa will automatically be unionized.
The bargaining unit consists of workers employed as Budtenders, Inventory Lead, Key Lead, Merchandising Lead and Inventory Specialist.
UFCW is the union for cannabis workers, representing cannabis retail stores and marijuana growing facilities in Canada and the US. If you would like more information on how to join our movement for decent work, contact us here.
Contract Highlights
Paid sick days
Wage increases every year
Discount on products with no monthly cap
Enhanced vacation schedule