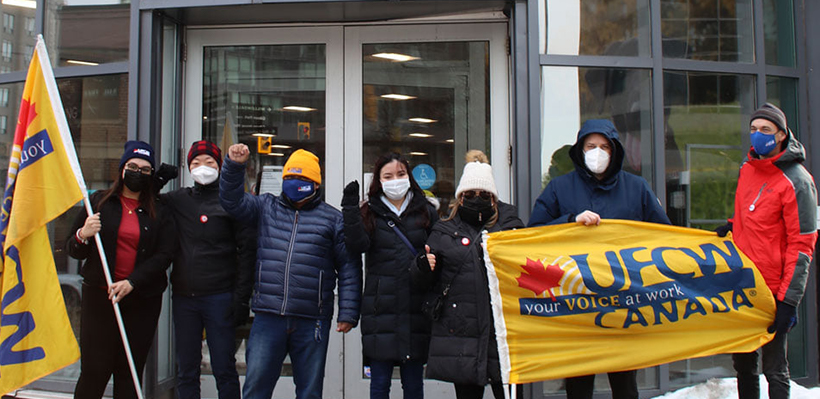 PetSmart workers in a Toronto location (Yonge St and Empress Ave) have voted to join UFCW 1006A, becoming the latest group in the retail sector to win union representation.
"Today was not only a victory for union supporters but for every worker and animal in our location," said Burak, a new member from PetSmart. "Regardless of how you voted, we will represent you and ensure that your voice is heard. I hope this inspires PetSmart workers across the continent, with enough effort, it is possible to create better working conditions for everyone."
The PetSmart bargaining unit consists of 26 workers who work as sales associates and salon associates.
"Retail workers across the country are demanding better working conditions and voting for unionization," said President Wayne Hanley. "UFCW 1006A is at the forefront of this wave of retail unionization and is proud to be the best union in Ontario for retail workers. We are thrilled to welcome our newest members from PetSmart Toronto and congratulate them on their victory."
Wages, health and safety related to COVID-19, hours, and staffing were key issues at the workplace.
"I'm amazed by the amount of support and commitment that PetSmart workers have shown throughout this campaign to win fairness at work," said Lesley Prince, Director of Organizing. "It is inspiring to see retail workers at PetSmart and other retail locations stand up for workplace improvements."
Local 1006A represents thousands of grocery retail workers across the province. Since late 2020 workers at four bookstores, and eight retail cannabis stores in Ontario have voted to join UFCW 1006A.
Interested in organizing your workplace? Contact us here.