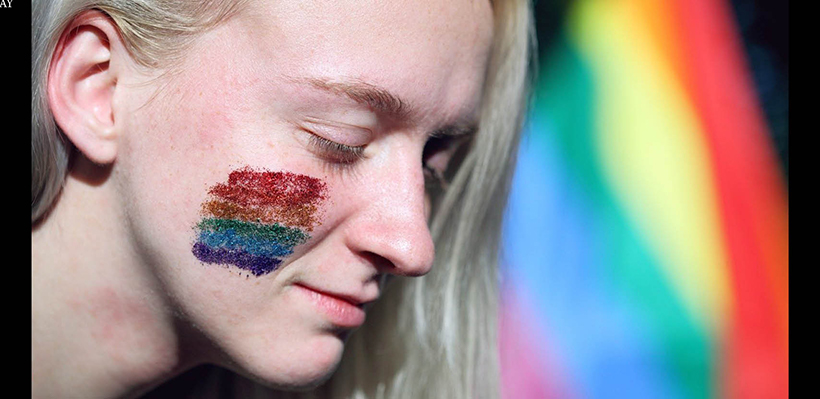 On May 17, UFCW 1006A will be joining members of the 2SLGBTQi community and allies in observing the International Day Against Homophobia, Transphobia and Biphobia.
This day is celebrated in more than 130 countries around the world and is about raising awareness and working to eliminate homophobia, transphobia and biphobia.
"Hate has no home in our workplaces, communities and country," said President Wayne Hanley. "Our union is proud to stand in solidarity with the 2SLGBTQi community as we work to create a more inclusive and equal world for all. The escalating attacks against members of the Trans community in the United States are despicable and heartbreaking. The reality is Canada is not immune as local Trans communities continue to suffer from discrimination and violence. We all have to do better, in being strong allies, showing our support, being vigilant in pushing for equality and working to eliminate homophobia, transphobia and biphobia."
Increasingly, the Trans community is under attack from elected officials in the US, who seek to use division and hate to consolidate political power. These include several bills that puts limits or outright stop 2SLGBTQi issues, particularly gender and gender identity, from being taught in schools. In some states, efforts are underway to ban books in school libraries on 2SLGBTQi issues.

In total, NBC News reports the total number of anti-LGBTQ bills have increased from 41 in 2018 to 238 already in 2022.
Furthermore, trans families are also stigmatized and under attack in places, like Texas, where conservatives are using government bodies to investigate trans healthcare.
Critics believe these measures are just the beginning of wide-ranging efforts to attack gains made by women, diverse communities, and the 2LGBTQi in recent decades.
Canada is not immune. The Globe and Mail reports: "Many of the organizers of the trucker-convoy protests that gripped Ottawa earlier this year have made statements or have ties to groups that are homophobic or transphobic."
Statistics Canada reports Canadians, who are LGBTQ2+, "were more likely to report being violently victimized in their lifetime and to have experienced inappropriate behaviours in public and online than non-sexual minority Canadians." In addition, the agency reports that "discrimination and violence toward individuals based on their gender identity or expression or sexual orientation is widespread."
The CBC noted that in 2019, 263 hate crimes occurred against LGBTQ2+ people, a 41 per cent increase over the previous year and the highest total since 2009.
1006A is working to create inclusive workplaces and communities, through our 1006OUTreach committee which empowers 2SLGBTQi members, raising awareness through our online and print communications, using gender-inclusive language in our union contracts, undertaking staff training and creating gender-inclusive bathrooms and much more.
If you are part of the 2SLGBTQi community, a 1006A member and are interested in joining our committee, contact 1006OUTreach coordinator Tania Liu at This email address is being protected from spambots. You need JavaScript enabled to view it.