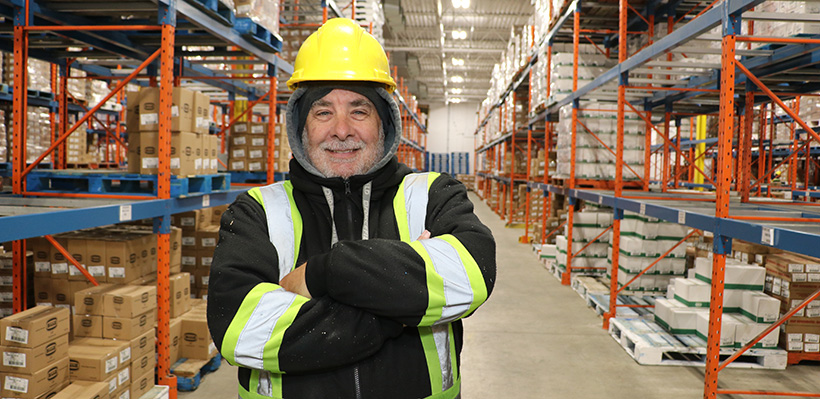 Patrick Maiorano is proud to serve his co-workers as a steward at Brandt Meats.
"I love doing this stuff and it's an honour being a steward," said Patrick. "I like knowing how the union and procedures work. I care for the people and want to help my co-workers because we need a voice at our workplace and we need a voice for the union."
At Brandt, Patrick helps workers with issues ranging from benefits to discipline to any questions that they have.
Being a steward has changed his life, Patrick said.
"It made me realize how society is and what to expect in this world," Maiorano said. "I get to help people and I get to learn a lot from the union – it has made me a better person.
As a steward, he helps ensure workers' voices are heard and encourages his co-workers to let him know what is going on.
"It is fantastic to have a union because it makes the company think twice before making decisions," he said.
The pandemic came with its own challenges, including quick changes in work hours which caused difficulties for some members.
"Having a union by our side was very helpful and we are grateful for the help and support we got," Patrick said.