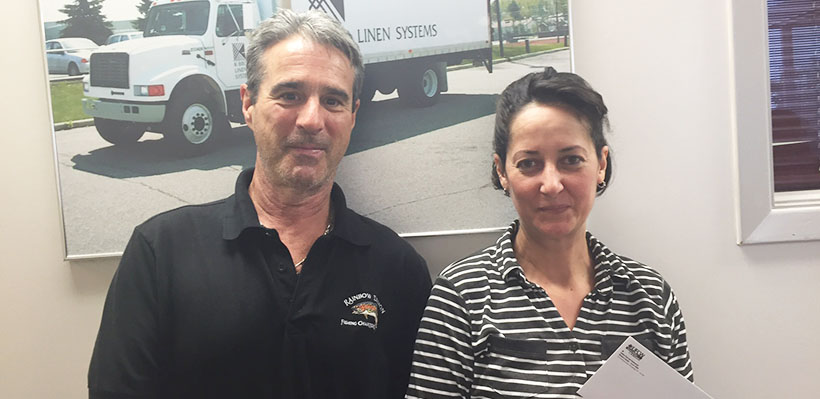 Congratulations to Paula Costa from K-Bro Linen Systems for being the monthly winner of our Share Your Story Contest. Paula will take home the prize of $50 in President's Choice gift cards for her winning entry in the 2016 Share Your Story contest.
"I have been a member of UFCW for 26 years. The [union] staff is super friendly and knowledgeable and I can always count on you guys for answers to my questions. Having the UFCW in my corner to protect and fight for my rights as an employee not only gives me great peace of mind, but my family as well. Thank you for all that you do to make sure me and my fellow employees are treated with respect and get paid deserving wages. Keep up the great work."
Enter the Share Your Story Contest for Your Chance to Win Our Monthly Prize of $50 or $500 in PC Gift Cards.