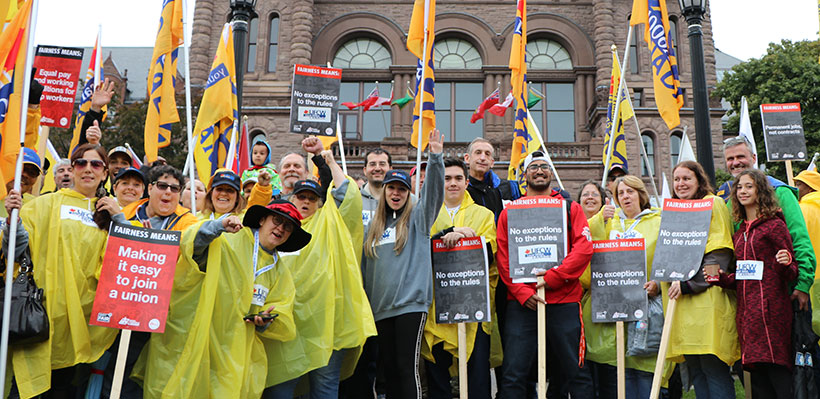 UFCW Canada Local 1006A was proud to join thousands of workers from across Ontario at Queen's Park on October 1, 2016 to rally in support of better working conditions.
Together, workers, labour and community allies called for fairer hours, safer working conditions, $15 minimum wage, paid sick days & vacations and the elimination of the gender/racialized wage gap.
With the provincial government in the midst of a long-overdue review of labour laws, this rally was a historic opportunity for workers to ensure their voices and issues were heard.
"For far too long, Ontario's outdated labour laws have favoured employers at the expense of workers and their families," said President Wayne Hanley. "The time has come to restore balance and ensure workers' voices are truly heard. UFCW Canada Local 1006A is proud to be at the forefront for advocating for decent work for all. Every single worker in this province deserve to be treated with fairness, respect and dignity at work and part of creating change is through participating in actions like this rally."
View Complete Facebook Gallery Here