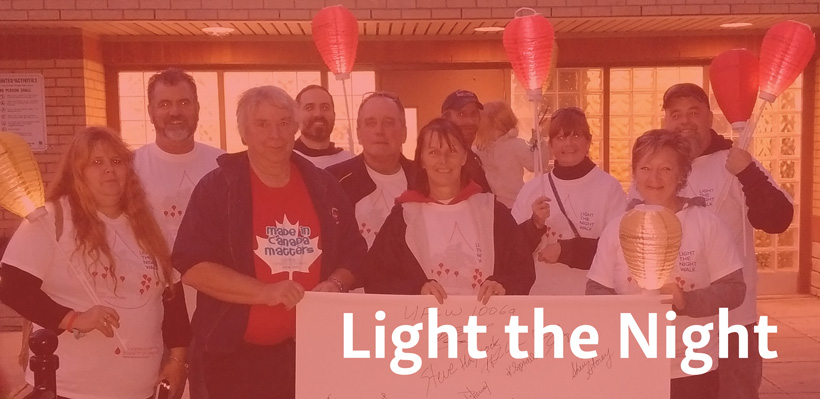 Red, gold and white lanterns lit up the night's sky as UFCW Canada Local 1006A members came together for the Light the Night walk at Victoria Park in London, Ontario.
The event took place on October 15, 2016 with 1006A raising nearly $2500 for the Leukemia and Lymphoma Society of Canada.
"The sea of lights that fill the park represents our collective hope and fight for a cure," said President Wayne Hanley. "Our participation in Light the Night is about remembering those who have lost their lives, and showing our support to patients, survivors and family members who have been affected. Thank you to our members, activists and staff for coming together to make a difference in the fight against Leukemia and Lymphoma. The efforts of 1006A members mean fewer people are dying from blood diseases and more people are in remission and recovering."
"What an amazing job by 1006A in London!" said Diana O'Brien, Fundraising Coordinator for the local union. "All across our union, members are doing their part—thank you to everyone who participated!"