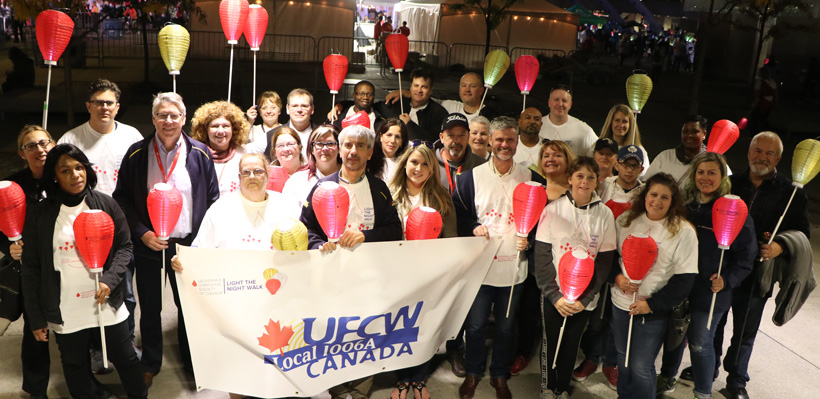 UFCW Canada Local 1006A members, staff and officers took to the streets of Toronto for the Light the Night Walk on October 20, 2016, raising nearly $6,400 for the Leukemia & Lymphoma Society of Canada.
Holding red, gold and white lanterns, participants marched from Nathan Phillips Square through the streets of downtown Toronto.
"The hope we have for a cure unites us, and inspires us as we 'Light the Night' in London, Toronto and Ottawa," said Wayne Hanley, Local 1006A President. "It takes each and everyone of us to make a difference and I want to thank our members and all participants from the community for their support. Your generosity means those diagnosed with blood cancers are living longer, and others are in complete remission."
"What an amazing turnout," said Diana O'Brien, coordinator of Leukemia Fundraising for the local union. "It was an emotional experience to be at Nathan Phillips Square with survivors, with patients and families who have lost loved ones. Together, we are working to create hope and find a cure for these blood cancers."
Thank you for everyone who participated and made the event a success.