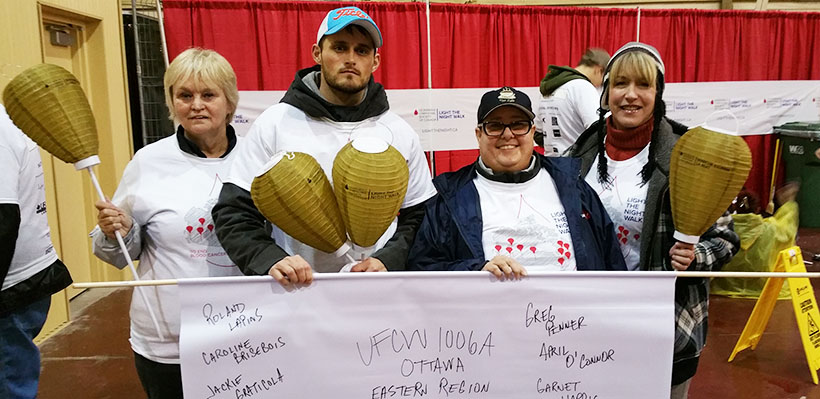 Carrying lanterns of hope, Ottawa members, staff and supporters rallied to raise more than $1,300 for the Light the Night walk in Landsdowne Park.
Local 1006A registered as a team and participated in the event on October 22, 2016.
Patients and survivors carried white lanterns, supporters carried red lanterns and those who lost loved ones carried gold lanterns.
Caroline Brisebois, a Local 1006A Executive Board member, was among those who participated.
"Even though it was rainy and cold, it was a really great event for an important cause," said Brisebois. "We were proud to participate and do our part to raise funds to fight blood cancers. They have come a long way— and they need more support to keep going. It is a very emotional walk and I am glad to have participated."
Participants are united by their collective hope for a cure, said President Wayne Hanley. "It takes each and everyone of us to make a difference and I want to thank our members and all participants from the community for their support," said Hanley. "Your generosity means those diagnosed with blood cancers are living longer, and others are in complete remission."