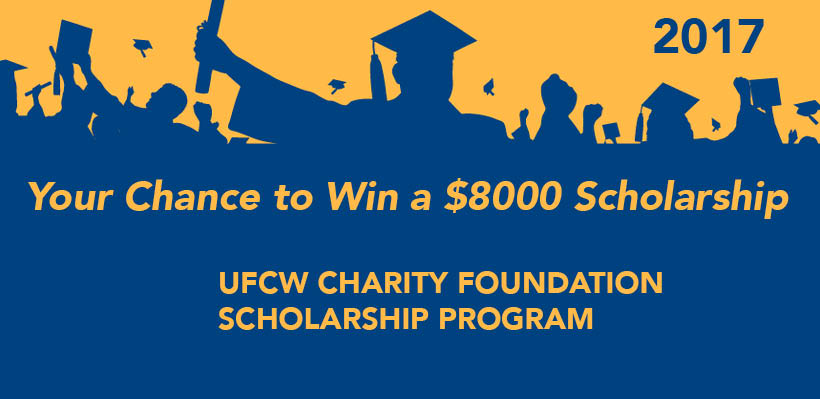 UFCW Charity Foundation Scholarship Program will be accepting applications from February 6 to May 8, 2017. The Charity Foundation will award several scholarships worth up to $8,000 each over a four year period.
This UFCW-wide scholarship is open to UFCW members and their unmarried dependents (under age 20).
For the 2017 awards, online applications will continue to be accepted for the UFCW Charity Foundation from any student who has graduated from high school, will be graduating in the spring of 2017 or has received their GED.
To apply or for more information and to find out if you are eligible, please visit http://ufcwcharityfoundation.org/scholarship. All information about the scholarship will be on that website.
KEY INFORMATION FOR CANADIAN APPLICANTS
If you attended school outside the US, you may need to convert your grades. You can use an online GPA Calculator to do this.
If you are Canadian and having trouble with the SSN field, you may want to contact your local union office and ask what number is used to identify you or your parent/guardian in their membership records as it can vary depending on your local union. If that number does not work, contact

This email address is being protected from spambots. You need JavaScript enabled to view it.

.