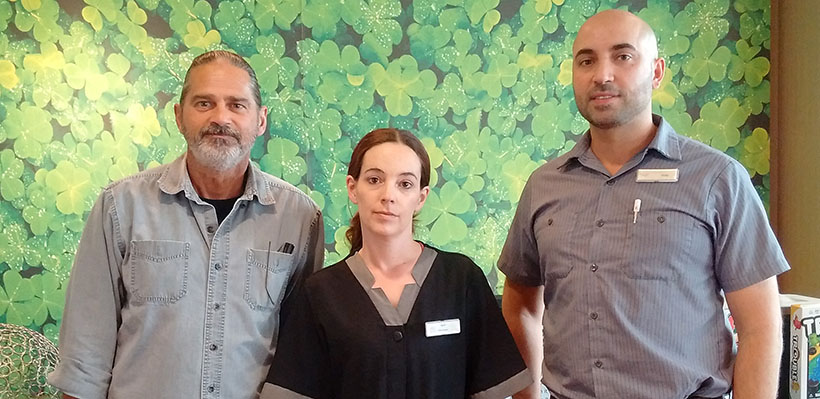 1006A members at the Courtyard by Marriott in Kingston saw significant gains in their new contract.
Ratified on April 26, 2017, the contract runs from April 21, 2017 to April 20, 2021. It covers 26 workers.
Negotiations were led by Union Rep Gord Albert, with support from Director (Eastern Region) Roland Lapins, members, Victor Simcoes and April Noble.
"The gains achieved in this contract clearly demonstrate the tremendous value of union representation," said President Wayne Hanley. "UFCW Canada Local 1006A is proud to be the number one union for hotel workers, and we continue to make improvements that advance the livelihoods of workers in this industry."
Highlights of Gains
Addition of 'Floater Day' to list of holidays for full-time workers.
Wage increases (3% wage increase each year for four years – total 12% over term of agreement)
Premium of $1 per hour for those assigned to train another worker
Increase of Health and Welfare benefits from $170 to $180
Improvement in bereavement language to include "aunt, uncle, niece and nephew"
Improvements to Banquet Gratuities language, which give members a higher percentage of the gratuities from functions.